NOV. 14, 2023
By Nicole Bitette
"Our studio and network footprint continue to grow in this fascinating world that has been a proven winner with viewers on both linear and streaming platforms."
NCIS is going Down Under. The franchise is expanding beyond the U.S. with the international iteration NCIS: Sydney, which premiered in Australia and the UK on Paramount+ and will debut on Nov. 14 in the U.S. on CBS and on Global in Canada.
CBS and Paramount+ are home to big procedural franchises with multiple city spin-offs, including CSI, FBI, and NCIS, among other long-running series like Blue Bloods. NCIS is the world's most successful television franchise. The franchise had over 300M viewers worldwide in the 2022-2023 TV season across all platforms, including broadcast, cable, streaming, and syndication. The series is also 22% more watched globally than its closest challenger, Law & Order. NCIS' success over decades led Paramount to create the next version as part of the company's strategy to maximize its global partnerships and global storytelling. The series was created with Paramount+ and the company's free-to-air station Network 10 in Australia.
"The goal is to find shows that appeal to a local audience and have global potential," says President and CEO, CBS and Chief Content Officer, News and Sports, Paramount+, George Cheeks, of the company's decision to extend its franchises into new markets.
Until now, FBI was the only CBS procedural with an international version. Sydney was chosen as the first international city setting for NCIS since it's home to the world's largest harbor—an ideal setting for a Navy-centric story.
"NCIS is one of the most popular series in the world and we're thrilled to expand this franchise with a uniquely Australian twist," says Amy Reisenbach, president of CBS Entertainment. "With the addition of NCIS: Sydney, our studio and Network footprint continue to grow in this fascinating world that has been a proven winner with viewers on both linear and streaming platforms. Featuring the stunning backdrop of Australia, the new series will incorporate the high-stakes intrigue, humor and camaraderie that have kept fans captivated by the NCIS teams for over two decades."
David Stapf, President of CBS Studios, explains that NCIS is "much more than a crime and procedural TV series."
"Its pathos and humor has helped it resonate with a global audience for 20 years," says Stapf. "As we approach 1,000 episodes of the franchise, we're thrilled for audiences to meet the cast and crew of NCIS: Sydney."
Paramount tapped Syndey native Morgan O'Neill as showrunner for NCIS: Sydney. O'Neill told the Paramount Newsroom how his team is taking a unique approach to the first global iteration of the franchise and why Sydney, Australia, is the ideal backdrop.
---
Nicole Bitette: NCIS is a beloved and popular franchise. How do you stay true to an iconic series while also introducing something new to audiences?
Morgan O'Neill: One of the keys to the longevity of the NCIS franchise across four iterations and now onto the fifth with NCIS: Sydney, is that none of the shows set out to replicate one another. NCIS: LA is very different from the mothership in tone and style, as is NCIS: New Orleans and NCIS: Hawai'i. So, we've set out to create a show that feels authentically from Sydney, Australia, framing the stories through our unique cultural lens. The shows will feel familiar in terms of the story architecture, but very different in terms of sensibility.
NB: How are you, your team, and the cast, putting your own spin on NCIS: Sydney?
MO: Being the first international iteration of the franchise means we can create the first blended family in the NCIS universe, with American NCIS Special Agents teaming up with Australian Federal Police officers. It also means we get to hang with our heroes as they try to create a functional outpost on day one, rather than dropping the audience into an already functioning office. Both of these are unique to NCIS: Sydney and will hopefully allow us to expand the universe while still holding true to the essential DNA that has made the show so beloved across so many years.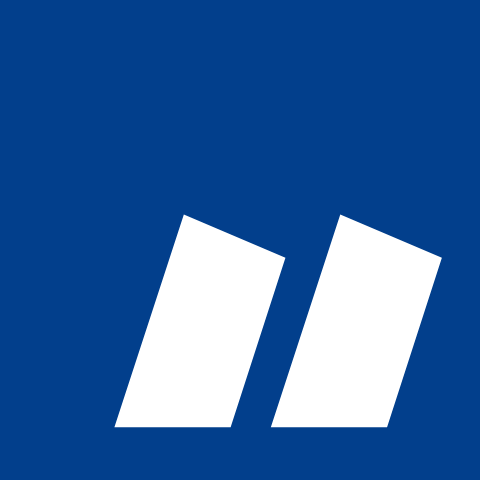 NCIS: Sydney will allow us to expand the universe while still holding true to the essential DNA that has made the show so beloved across so many years."
---
NB: Why is Australia the right audience for the first international expansion of the series?
MO: The city of Sydney sits on the world's largest (and most picturesque) harbor. Australia is the world's largest island, a real asset when it comes to telling Navy-centric stories, set within the Indo-Pacific, the most contested patch of ocean on the planet. When you consider all that, it's remarkable that NCIS: Sydney hasn't happened already!
NB: Why do you think NCIS: Sydney will resonate with audiences outside of Australia?
MO: There's a strong demand in the international TV marketplace for stories that tell local stories authentically, and we've worked hard to ensure that our portrayal is both enlightening and reflective of life Down Under. We also have the advantage that Australia seems to hold a special allure to the rest of the world. Whether it's our geographic remoteness, our plethora of things that can kill you, our remarkable First Nations history of 65,000 years of uninterrupted existence, or our easy-going nature, people from all over the world seem fascinated by our country. NCIS: Sydney offers them a portal into our neck of the woods within a familiar framework that they know and love. Seems to me we have all the ingredients to deliver a show that resonates strongly with an international audience.
---