DEC. 13, 2022
By Nicole Bitette
How the brand is maximizing the genre that appeals to audiences across demographics, markets, and platforms.
CBS content is undeniably popular. Its broadcast network is the most-watched for the 14th consecutive year and its programming is among the most streamed on Paramount+ and populates some of the most popular Pluto TV channels. One reason? Procedurals.
More specifically, CBS' has turned procedural series into franchises and domestic hits into global successes, driving Paramount viewership across platforms. In total, U.S. audiences spent nearly 200 billion hours watching CBS procedurals this year. CBS' roster includes NCIS and FBI, franchises that each have more than 50 million global viewers. It also includes Fire Country and East New York, this season's top-rated new broadcast shows. In fact, CBS aired 17 of the top 25 most-watched entertainment series this fall, according to Nielsen data, and the majority of those were procedurals.
"CBS is leading edge in the procedural space," says George Cheeks, president and CEO, CBS and chief content officer, news and sports, Paramount+. "This team has incredible creative instincts for how to lean into existing franchises, create new ones, and build audiences across platforms and all around the world."
---
Billions of Viewers
When mapping the popularity of procedurals to viewer behaviors and attitudes, most procedurals fall into what researchers categorize as the "justice" segment. The justice genre includes shows that focus on the tension between right and wrong (or good guys vs. bad guys).
According to Radha Subramanyam, president and chief research and analytics officer for CBS, the justice genre is the most popular in the U.S. and attracts audiences across ages and demographics. Justice viewership is nearly equal between women and men, and justice shows often rank number one among African American viewers. It's also one of the few genres with global viewers in the billions.
"Justice is something that is really portable globally because everybody understands good vs. evil," says Subramanyam. "Justice often rises to the top because, at the end of the day, we all like action."
NCIS, FBI, and CSI franchises rank among the top shows globally. NCIS, now in its 20th season in the U.S., is one of the biggest global franchises across all of entertainment. The NCIS franchise has been viewed for 4.1 trillion minutes over 20 years in the U.S.—that would be 228 telecasts per American. It's available in 200 markets in more than 60 languages and CBS has produced three spinoff series, NCIS: Los Angeles, NCIS: New Orleans, and NCIS: Hawaii. In 2023, the first international spin-off, NCIS: Sydney, will premiere on Network 10 and Paramount+ in Australia and be distributed globally.
"The goal is to find shows that appeal to a local audience and have global potential," says Cheeks.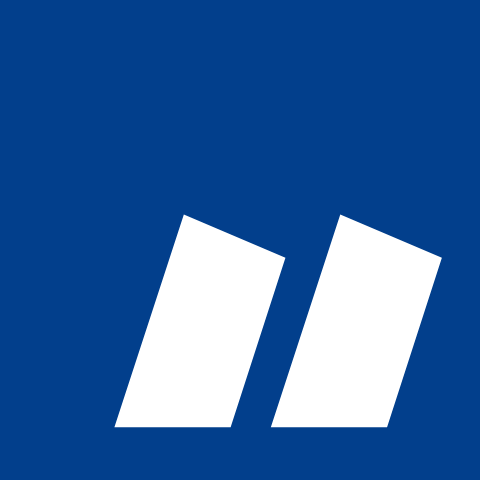 The goal is to find shows that appeal to a local audience and have global potential."
George Cheeks
President and CEO, CBS and Chief Content Officer, News and Sports, Paramount+
---
A Multi-Platform Expansion
Though procedurals are a traditional format in network TV—CBS' long-running hit Murder She Wrote premiered nearly 40 years ago—they are driving streaming audiences. On Paramount+, five of the top 10 shows as measured by hours streamed are CBS procedurals: NCIS, Blue Bloods, Criminal Minds, Hawaii Five-O, and FBI. Episodes of CSI: New York and CSI: Miami performed so well on Pluto TV's CSI channel that the service launched two more channels dedicated to those spin-offs. The effort led audiences to watch more than 1 billion minutes of the franchise in October, a new record.
"One thing that really drives great performance on Pluto TV are franchises that are highly episodic…and self-contained," said Tom Ryan, president and CEO of Paramount Streaming, on The Town podcast. "Procedurals are a classic example. There's a beginning, middle, and end, and you don't have to have watched the prior episode to enjoy the current episode."
"As media goes through fragmentation, some would expect the justice category to fragment more and perhaps shrink. Instead, there's been an expansion and an evolution," says Subramanyam.
By using qualitative and quantitative data, as well as behavioral data on how people view content on Paramount+, Netflix, Disney+, Amazon Prime, etc., Subramanyam and her team can help determine the best platform for a particular show. For example, the team's analysis helped pave a transition for Seal Team from CBS to Paramount+. The team also analyzed and advised the placement of Your Honor on Showtime, as the show's nuanced and easily binge-able format was best for the streamer's prestige audience.
"On streaming, you can go deeper—whether it's into the complexity of the case or the complexity of the characters—than you can when you're doing mass-market," says Subramanyam. "You can go a little bit edgier. Justice on broadcast, ultimately that's very clear, good and evil, but when you do it on streaming, you can explore the complexity of people in the gray areas."
The most recent procedural to move from TV to streaming is Criminal Minds. The series aired on CBS for more than 15 seasons, then was a success on Netflix. Paramount revived it for Paramount+ on November 25 with Criminal Minds: Evolution.
"We all like good people. We all like a little bit of suspense. We all like teamwork and people working together, and we all like problems being solved," says Subramanyam. "There's something human and universal about it—and justice taps into all of that."
---