MARCH 24, 2022
By Adele Plumail
Our campaign leverages every corner of Paramount's portfolio to bring more fans to the beloved gaming franchise—and to Paramount+.
You could say that our cross-platform, cross-brand promotional campaign for the new Paramount+ original Halo, which has been building for months, is the culmination of years of ambition, vision, and work. It's the biggest cross-company campaign we've ever done, reflecting Paramount's focus on streaming and our ability to market content to audiences across our uniquely powerful portfolio.
It taps into the full breadth of our owned and operated channels and platforms to draw in audiences. And as an owned campaign, it's complementary to Paramount+'s overall marketing campaign that positions Halo as a must-watch series for fans of the video game, of thrilling premium dramas, and of general entertainment subscribers on Paramount+.
It all started with the question, 'What makes a streaming hit?' To achieve the broader marketing goals for Halo, we knew we'd need to leverage our portfolio.
---
Expanding Halo's Potential With Paramount's Portfolio
Our starting point for the cross-company campaign was the franchise. Halo is super sticky IP with a fan base that has grown for more than 20 years. It has exciting potential to expand beyond the existing fans to serve new audiences.
What's interesting about Halo is that it does truly deliver against that dual target of living in the Halo world that fans of the game have been embracing and playing for years, and it's also just an epic story and has incredible characters and drama. That's exactly the kind of premium content that lures audiences to streaming platforms. We believe that it will really continue to propel Paramount+ forward. With our portfolio of brands and platforms, we're able to go both wide and deep—creating huge awareness moments and also hyper-target certain audiences based on demographics and content affinities.
For awareness, our streaming, linear, and social platforms have incredible scale and reach—we reach 84% of people in the U.S. across all screens and nearly half of our 18-49 audience is multicultural.1
For targeting, we identified two groups: sci-fi enthusiasts, who over-index with gamers, as a way to identify the core fans of the Halo series, and a general entertainment audience to attract premium drama viewers.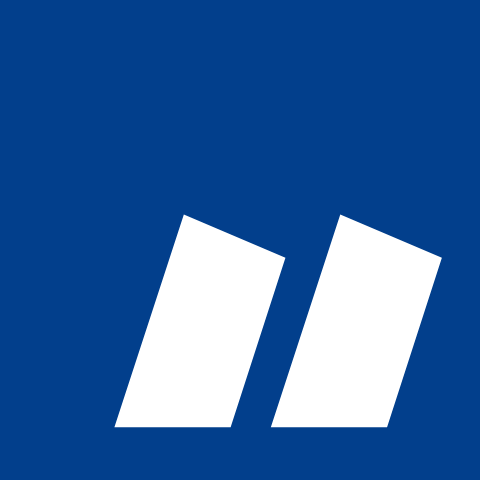 With our portfolio of brands and platforms, we're able to go both wide and deep—creating huge awareness moments and also hyper-target certain audiences."
Adele Plumail
SVP Cross-Company Marketing, Paramount
---
We worked with all of our networks—including MTV, CBS, Comedy Central, BET, and Paramount Network—to identify programming environments that would attract our target audiences and to plan content that would over-index amongst that sci-fi viewer. We also sought out some higher impact placements in the general entertainment/drama category to really put Halo front and center.
Here's a great example of how we leveraged our unique scale—the campaign kicked off with a Halo trailer drop during the AFC Championship game on CBS on Jan. 30, 2022. Forty-eight million people saw the trailer that day. That's an incredible way to create a runway to launch.
A Launch Day Takeover
For the Paramount+ premiere day on March 24, we planned a total takeover of all Paramount platforms and channels, including a 2-minute roadblock of Halo content.
For example, Comedy Central will run a marathon of video game-themed episodes of South Park, a show that definitely delivers on that core target gamer sci-fi fan. The episodes have interstitials, lower thirds, and a superbug pointing to the two minutes of Halo. We're utilizing the broad national exposure of March Madness on CBS as a launch platform for Halo. With a presence that will be felt, almost all available promo units – including announcer reads and in-game lower-third placements are pointing towards Halo content, culminating with a longer look during the Sweet 16 that we're roadblocking across the portfolio. CBS local stations will participate in the launch day takeover and are also running a 30 minute Halo behind the scenes special.
We're also taking advantage of our talent relationships. We identified Mike "The Situation" Sorrentino as a Halo superfan, so he's a perfect evangelist to promote the release. He'll introduce the two-minute look within the season finale of Jersey Shore: Family Vacation, which is fantastic synergy. We'll also feature talent from the series on Showtime's Desus and Mero and other interview opportunities within Paramount like The Late Show with Stephen Colbert, and within news segments, such as on CBS This Morning.
Beyond these linear integrations, we have an additional focus on social plans, including livestream stunts on Twitch with the Wild N' Out cast, YouTube collaborations, as well as Pluto TV integrations. We've also had an extensive external marketing push, which featured a massive drone stunt to promote Halo at SXSW, among many other integrations and partnerships.
Saturating our Platforms for Success
It's a year since the launch of the Paramount+ service. Our campaign to support the Paramount+ debut was the genesis of so much of our work. We had such great engagement across all of our divisions thanks to everyone's willingness to get creative to promote the service across our company's assets—and it was incredibly successful in bringing users to the service. Our Halo campaign builds on some of the insights and tactics from that initial campaign.
We've also learned from other campaigns, such as our recent efforts promoting the Taylorverse, which is all of the content we have coming from creator Taylor Sheridan. Paramount Network's Yellowstone has broken records for its cable success, including being the most-watched cable TV telecast with the season 4 finale. Domenic DiMeglio, CMO of Paramount Digital, and the MTV Entertainment Group marketing team used that success to promote Sheridan's Paramount+ exclusives, 1883 and Mayor of Kingstown. We leveraged different moments from the Sheridan series to funnel audiences, as well. Paramount Network aired the first episode of Mayor of Kingstown, following Yellowstone, and led people to Paramount+ to catch the second episode. And, it did the same thing a few weeks later with 1883.Saturating all of our platforms with messaging that points to our current priority streaming initiative has proven to be successful.
Paramount+ is a great unifier. It houses our brands and our fan bases from across the portfolio and gives them an opportunity to find more content that they love in the service. In Q4, it was the fastest-growing SVOD service in the U.S., adding more subscribers than any other service last year. Our external marketing strategies combined with our laser-focus on activating campaigns and always-on support across our portfolio for Paramount+ fuel the success and momentum of the service.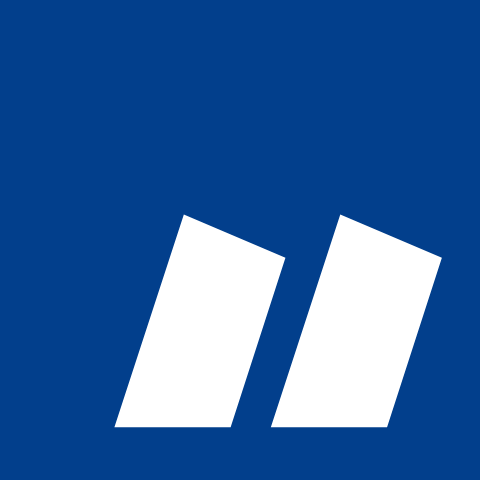 Saturating all of our platforms with messaging that points to our current priority streaming initiative has proved to be successful."
---
Creating Pathways for Collaboration
When I started in this role less than 2 years ago, my team was three people. We're continuing to grow to meet the evolving focus and priorities of the company, including around streaming and fueling our franchises. Our Chief Brand Officer, Josh Line, created a team that taps the deep expertise of seasoned company veterans balanced with fresh perspectives from beyond Paramount.
I previously worked within Paramount at Nickelodeon, Paramount Pictures, Velocity, and Ad Sales, so I understand the dynamics and opportunities that exist across divisions. Now, in this role, I act as a liaison between various arms of the company, leveraging my experience of working in multiple divisions to build pathways for collaboration.
We have an incredible portfolio of assets. We have strength around the globe. We have smart and talented people. Our aim in developing this team was to lean into our strengths as a company and work with all of our teams to identify the best opportunities for support. We're here to help drive strategy and keep a unified focus across the company by working very closely with all of the talented multi-disciplinary teams within the divisions. In this case, we're all rallying to make Halo a hit.
1Source: Nielsen Media Research. L+3 reach, January 2021 (1228/2020 - 1/31/2021) 1 minute qualifier. O&O + Pluto TV from Comscore Media Metrix, Jan 2021, U.S. only. YouTube/Facebook from Tubular Audience Ratings, custom reach estimates, Jan 2021, U.S. only.
---