JUNE 22, 2022
By Lauren Streib
The UK and Ireland launch illustrates how the streaming service approaches growth on a global scale.
To celebrate the launch of Paramount+ in the UK and Ireland, Paramount brought Hollywood to London. The company recreated a Walk of Fame in the city's West End, created an immersive HALO experience in Piccadilly Circus, and held a blue carpet event with a bunch of Paramount stars, including Kevin Costner, Viola Davis, and Sylvester Stallone.
The launch is an important step for Paramount+. It's the start of its expansion into Europe, and the chance to bring Paramount Global's portfolio of iconic TV shows and blockbuster movies to a new audience. It's also a chance to showcase the momentum in its global content development and the power of its differenciated distribution strategy.
The service has expanded rapidly since its US launch. In 2021, Paramount+ launched in Australia, Canada, Latin America including Brazil, and the Nordics. It debuted in South Korea earlier this month, its first foray into Asia. Up next: Italy in September, then France, Germany, Switzerland, and Austria in December. The service will go live in India in 2023.
---
A Differentiated Distribution Strategy
To reach audiences in these markets economically and efficiently, Paramount tailors its distribution strategy for each market. It offers consumers access through hard bundles, direct-to-consumer, and channel stores.
Paramount+'s launch in the UK and Ireland illustrates how Paramount can combine these approaches in one market. Thanks to a partnership agreement with Sky, Paramount+ is available to Sky Cinema subscribers at no additional cost, and other Sky customers can subscribe to the service as an add-on. Paramount+ is also available direct-to-consumer through the Paramount+ app for iOS and Android and across supported connected TV devices and OTT platforms. The streaming service's debut later this year in Italy, Germany, Switzerland, and Austria will follow the same model. It will debut in France through a partnership with CANAL+.
"We want to invest in customer choice, so people can access our service on the devices or platforms that they're already using," says Executive Vice President and International General Manager of Paramount+, Marco Nobili.
In South Korea, Paramount+ is available on the TVing platform, which is part of a partnership with CJ ENM. The deal also includes the production of seven original series, the first of which will premiere later this year on Paramount+ in all international markets.
Paramount's owned platforms in each region also serve as a marketing and content distribution engine. In the UK, the broadcast network Channel 5, linear networks MTV and Nickelodeon, and free streamer Pluto TV supported the Paramount+ launch. For example, as part of the cross-company campaign, Channel 5 is airing the first episode of HALO to encourage viewers to watch the rest of the series on Paramount+.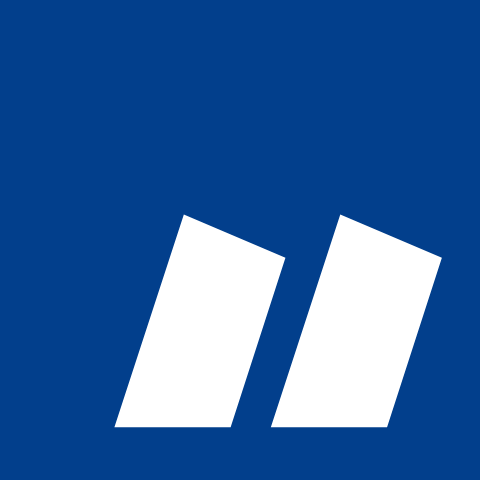 We often say we have something for everyone, but I like to say that we have something great for everyone."
Marco Nobili
Executive Vice President and International General Manager of Paramount+
---
Local Capabilities and Great Global Content
Paramount+ in the UK and Ireland includes some of the most popular content from the Paramount portfolio, like SpongeBob SquarePants, HALO, Dexter, South Park, NCIS, and the Star Trek franchise. It will also include original UK dramas Sexy Beasts, A Gentleman in Moscow, Flatshare, The Burning Girls, The Ex-Wife, and The Blue, and unscripted series Haunted, The Box, and Rise of the Tech Titans.
"We often say we have something for everyone, but I like to say that we have something great for everyone. We have great content across every content pillar," says Nobili. Paramount+'s content mix includes scripted dramas, sci-fi, reality shows, kids & family, adult animation, movies, and music content, plus live sports and news in some markets. "I don't think any other service on this planet is great at doing all of those things at the same time. I think we are."
Paramount+ announced earlier this month that it plans to commission 150 international originals by 2025. Paramount's production footprint includes a dozen studios in more than 20 countries, which feed the company's content ecosystem across its streaming platforms, as well as its linear and broadcast TV networks. This global content strategy led it to become one of the top producers of Spanish language content in the world.
"Without our established global production capabilities, it would be impossible to produce 150 titles in the next three years, particularly in a market that's as competitive as it is right now," says Nobili. "We have the infrastructure, we are good at what we do, and we have the know-how."
Paramount's connection to creative communities in different regions of the world also gives it unique access to local projects and talent, which is important when creating entertainment to attract local and global audiences. The upcoming Taylor Sheridan series 1923, for example, includes British star Helen Mirren. VIS, the international studio division of Paramount, inked deals with more than two dozen international storytellers, including Paco Cabezas, Manolo Cardona, Noah Stollman, Penelope Cruz, and John Leguizamo. It has an exclusive deal with the Oscar-winning, Argentinian director Juan José Campanella, whose Paramount+ original The Envoys is the leading Spanish-language original in the U.S.
As with distribution, Paramount+ tailors its content approach for the audiences in each market, weighing the costs of production and acquisition against the potential returns. "We have definitely taken big swings," says Nobili, mentioning, as an example, Paramount's acquisition of the rights to the English Premiere League in Mexico and Central America.
The Power of the Paramount Name
Another aspect of Paramount+ that gives it value and flexibility? Its name. The Paramount brand has near-universal brand recognition and high affinity in major markets around the world, according to branding research conducted before the US launch of Paramount+. In the UK specifically, the survey indicated that 98% of people were aware of the brand, and more than 90% had a positive view of it.
"The Paramount brand has intrinsic value that comes from our legacy as a blockbuster movie studio. We are very lucky to have a brand that already speaks to customers," says Nobili. "We want to do two things: one, build top-of-mind awareness, and two, extend the brand to speak for original shows, exclusive TV series, and even more. That's why we built this concept of the mountain—it's a mountain of quality entertainment."
In 2021, Paramount+ was the #1 fastest growing brand among all adults overall, and for Gen Z and millennials as well, according to Morning Consult's Fastest Growing Brand report. That brand affinity also informed the decision to change the company name to Paramount in early 2022.
Ultimately, says Nobili, Paramount+ has a unique and potent combination of strengths. "To be successful in this space, you have to have three main things: One, content. Two, a good platform. And three, a powerful ecosystem. We're great at building ecosystems, working with partners in content and distribution, with talent, and internally across our own brands and networks. We are friendly and open and flexible—and that gives us a huge advantage."
---