OCT. 29, 2021
By Nicole Bitette
ViacomCBS is one of the top producers of Spanish-language content, part of its strategy to attract an international streaming audience by developing local hits with global appeal.
ViacomCBS is one of the top producers of Spanish-language content in the world, producing more than 5,000 hours of Spanish content each year.
The acquisition of Fox TeleColombia & Estudios TeleMexico, announced Oct. 28, will enable ViacomCBS to more than double its production of scripted Spanish-language content. The Fox TeleColombia & Estudios TeleMexico deal, combined with the purchase of Chilevisión on Sept. 30 and the acquisition of Argentinian broadcaster Telefe in 2016, have accelerated ViacomCBS' Spanish-language production capabilities. There's a unique value to establishing an international content pipeline, as it will fuel the global expansion of ViacomCBS' owned channels and platforms, including Paramount+.
"We've continued to accumulate critical assets to create Spanish-language content that feeds the entire ViacomCBS ecosystem," says JC Acosta, president of ViacomCBS International Studios & Networks Americas. "Everything that we've amassed with ViacomCBS International Studios...all that content can feed our ecosystem: Starting with Paramount+, airing on FTA (free-to-air networks), and then ultimately ending up on Pluto TV."
Argentina, Colombia, Mexico, Chile and Spain serve as VIS' largest hubs of Spanish-speaking content.
"Half a billion people speak Spanish as their first language," says Marco Nobili, SVP of marketing, growth, data & analytics for VCNI. "One thing is about the size of the audience that speaks Spanish, but the other element is about creating local content that travels internationally."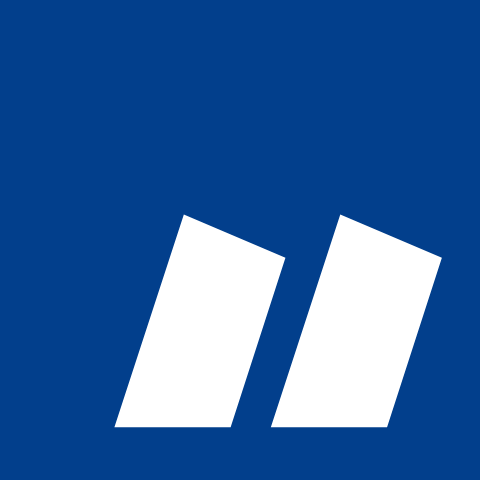 STORYTELLING IS THE KEY AND CENTER OF EVERYTHING WE DO. THE LANGUAGE AND CULTURAL BARRIERS COME SECOND."
Federico Cuervo
SVP and Head of VIS Americas
---
Local Content, Global Appeal
When Paramount+ launched in Latin America, the service was stocked with local, original content.
"Once you're a consumer of Paramount+ in Latin America, you see that this is not just a U.S. service that's coming into that market. It already has that local feel in the local language," says Acosta. "That's a critical component as to how we operate in these global markets, ensuring that our audiences feel that what we're bringing to the table is also representative of their culture and their story and talents and their faces and their language."
VIS prioritizes working with talent and production teams who have connections to the content they create. For example, it inked an exclusive deal with Oscar-winning director Juan José Campanella, who is behind the upcoming Paramount+ original, The Envoys. It also developed partnerships with director Ariel Winograd, actor Luis Gerardo Méndez, and production companies like Dynamo, producer of Narcos. Most recently, VIS greenlit Bosé a new Paramount+ Original recounting the life story of international actor, Latin Grammy and Billboard winning recording artist Miguel Bosé, to be produced in collaboration with Shine Iberia, part of Banijay Iberia, Elefantec Global and Legacy Rock.
As ViacomCBS International Studios expands its reach, it's important for the studio to elevate its programming to change the ways we see ourselves and one another. In October, the studio launched VIS Social Impact, a new studio division committed to the development of groundbreaking social impact-driven content that addresses climate, equity, and health for the ViacomCBS portfolio of brands, including Paramount+. VIS announced its first greenlight for Paramount+, Protest & Progress, from world-renowned, history-making photographer and social activist, Misan Harriman. "
"Storytelling is the key and center of everything we do. The language and cultural barriers come second," adds Federico Cuervo, SVP, head of VIS Americas. "We need to identify our audience and to whom we want to speak to. There is content that may resonate more with Argentinians, or may be more relatable for Mexicans or for Colombians, and that should be our main goal in the Americas. And then, travels to the rest of the world. Universal stories can appeal to everyone wherever they are in the world."
Some of the content that has successfully traveled across markets includes the Shore franchise, which was a hit in Mexico with Acapulco Shore, and recently launched in Brazil with Rio Shore with similar success levels. Parot, a VIS scripted show from Spain starring Adriana Ugarte, Michel Brown, and Iván Massagué, really performed well on Paramount+ in Latin America. Prior to the COVID-19 lockdown, VIS premiered the film El Robo Del Siglo (Heist of the Century) in Argentina. It continues to travel to new markets, including Italy, France, Japan, and the Middle East.
A Shift in the Studio Strategy
VCNI launched VIS in 2018, producing just a handful of novellas, reality shows, kids content, and series annually. It has worked with over 100 global clients and sold more than 7,000 hours of content to third-parties, fueling ViacomCBS' global third-party production pipeline. This expansion led to a tenfold increase in revenue for ViacomCBS International Studios since 2018, according to Cuervo.
It has more than 180 projects in development over 20 countries, including a significant line-up that fuels the international Paramount+ services, such as Los Enviados (The Envoys), At Midnight starring Diego Boneta, Cecilia from director Daniel Burman, and an overall deal with international superstar Marc Anthony.
"We really had to shift the studio strategy with the onset of Paramount+. We wanted to make sure that we provided the best creative assets and our talent to the service in each region," says Acosta. "From when that strategy started to today, we have more than 30 Paramount+ originals that have been greenlit for the Latin American service and we're currently starting the same process with all of the European markets that will launch in 2022 as part of the partnership with Sky."
As ViacomCBS President and CEO Bob Bakish explained at the Goldman Sachs Communacopia conference in September, "Global content utilization is ultimately key to driving scale and margins and we're going to use Paramount+ increasingly to distribute our entertainment content globally."
According to Nobili, the strategy has already started to pay off. "Our number one title in terms of acquisition for Paramount+ in Mexico is a local, Spanish-speaking show [Acapulco Shore, Season 8] and in Australia, one of the most-watched title, Five Bedrooms, is also a local show. I think we'll see that pattern repeat over and over again. With dozens of projects coming down the pipeline, with some of the biggest talent and stars, we truly believe in the power of our global content."
---