SEPT. 20, 2022
By Crystal Barnes and Marva Smalls
A Journey of Discovery
When Paramount announced the expansion of our global Content for Change initiative last year, initiated by Scott Mills and BET in 2020, we set out to further explore how representation and inclusivity have taken shape across our productions and how the stories we tell on-screen influence the way we see ourselves and other people.
Specifically, we marked a dedicated effort to build on our company's legacy of work to advance diversity, equity, and inclusion and use rigorous research and data to inform a new wave of inclusive storytelling that counteracts racism and bias across three pillars— the content we produce, the creative supply chain that powers it, and the culture that underpins everything we do.
While we've made notable progress, we know there is so much more to do. So, with true, sustainable change as our long-term goal, we needed to look even deeper. To move beyond anecdotal evidence and begin to rigorously measure: 1) Where are we on our journey to tell more inclusive stories? And 2) Where do we need to continue focusing our efforts?
At Paramount we often say what gets measured gets done, and so a major part of this work is grounded in research and measurement. When we shared our plans to expand Content for Change, we announced a partnership with the Annenberg Inclusion Initiative to analyze 62 series from across Paramount, with the intention of examining in detail how representation and inclusion show up across our content creation ecosystem. Without this kind of information, we cannot truly evaluate our progress. To that end, we committed to sharing findings from the research publicly, reinforcing the importance of transparency and accountability along the journey. This analysis was just the first step in this journey. It's important to note that it's a moment in time. And, while not an exhaustive look at all Paramount content, this snapshot makes clear that while we have made progress in representation, we still have work to do in our journey to create sustainable change.
---
Our Study & Results
The Annenberg Inclusion Initiative analyzed the makeup of Paramount's on-screen talent as well as our creators, producers, writers, and directors from 62 Paramount series from ten brands over a two-year period from 2019-2021 that were selected by internal brand and research leadership. This included 33 Scripted, 21 Unscripted, and 8 Animated series. For each series, the first two episodes of the most recent season were analyzed for gender, race/ethnicity, LGBTQ+, and disability representation. On-screen representation was assessed for every speaking or named character in a series as well as series regulars, including main cast and voice talent. For behind-the-camera measures, the percentage of personnel holding specific above-the-line roles and series creators were examined.
Overall, the study found that Paramount is excelling in representing characters from underrepresented racial/ethnic groups. Black representation among speaking characters is nearly 20 percentage pts higher than the U.S. Census, while representation of underrepresented racial/ethnic speaking characters overall is 13 percentage pts higher. And when there is more representation behind the camera, the analysis found that it's reflected on screen too. When Paramount shows had creators from underrepresented racial/ethnic groups they featured nearly three times as many underrepresented main cast members compared to series that had white creators. However, more work needs to be done to strengthen the representation of individual racial/ethnic groups like Hispanic/Latinos, Asians, and Indigenous people, with specific opportunities for Paramount's individual brands to improve.
The study also uncovered the need for Paramount to improve gender equality on-screen and behind the camera to better reflect U.S. population proportions and deliver more accurate female representation on screen. LGBTQ+ and people with disabilities also remained underrepresented relative to the population across the Paramount series analyzed. As a result, finding opportunities to strengthen programs for and ties with diverse creators and talent behind the camera is crucial to driving more diverse representation on-screen—in particular, continuing to support writers and producers of color as well as leaning into opportunities for intersectional representation to increase the depiction of both LGBTQ+ characters and those with disabilities.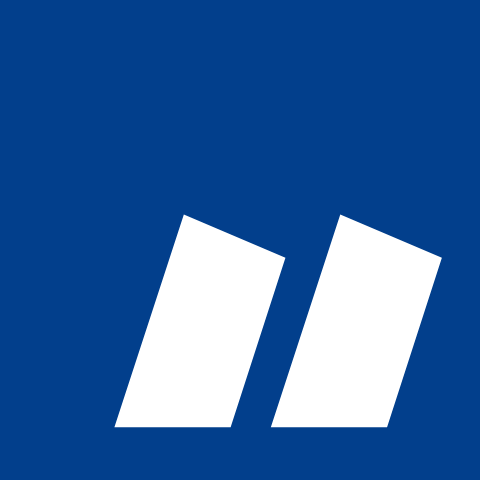 "Finding opportunities to strengthen programs for and ties with diverse creators and talent behind the camera is crucial to driving more diverse representation on-screen."
---
Renewing & Expanding Our Commitments
Leading with this research, we aim to build on our legacy of work to advance diversity, equity, and inclusion, including the commitments we've made as a company historically—and more recently as part of Content for Change. Anchored in the three pillars of Content for Change—Content, Creative Supply Chain, and Culture, here is a glimpse of what we've been working on and what's on the horizon:
1) In CONTENT, we will continue to evolve and transform the kinds of stories we tell by expanding on our foundation of rigorous research and data—as well as the results of this analysis—over the next 12 months.
Specifically, Paramount will be broadening our infrastructure of data analytics in partnership with our production teams by building a new companywide technology solution to track the demographics of our in-front and behind-the-camera talent and pipeline. This builds on the robust work our UK team have done with Project Diamond, which led to their No Diversity, No Commission pledge, and expanded across our international footprint in 2020. This is necessary to establish a unified, standardized methodology by which production DEI data is reported across the organization.
The first 6 months of data will be captured and analyzed by year's end and serve first as a baseline, and subsequently as a means to help keep us accountable to a set of metrics that demonstrate our progress in this area. This tool will be adopted by and leveraged across the entire studio portfolio and will help us more accurately identify priorities, pinpoint content opportunities, and help shape the direction of our supply chain work going forward. Most importantly, this will lead to informed and data-driven commitments that will help increase representation and more accurate portrayals of BIPOC and underrepresented groups in our content.
Secondly, we are committing to commissioning 8 new insights studies across 2022 and 2023 including a follow up study with Annenberg, and the groundbreaking work with BET and Stanford that will offer an industry view of representation and portrayals in content. These studies will be invaluable tools as we strive to better understand the needs and desires of BIPOC audiences and the way in which we, and the industry create the content they consume.
Together, these commitments signal our ongoing dedication to elevating inclusive stories and strategically embedding this work in our growing streaming platforms, with an eye toward creating meaningful and visible storylines for BIPOC characters now and long into the future.
2) Through our CREATIVE SUPPLY CHAIN, we will continue to transform our content creation process to help ensure equity at each stage—from talent to production to our writers' room. Building on the brands' and studios' longstanding efforts to broaden our creative talent pool with programs such as the ViewFinder Emerging Directors Program, Directing Initiative, Writers Mentoring Program, First Time Directors, and SHOWCASE, Paramount will be expanding our Content for Change Academy.
In partnership with Reel Works, the CFC Academy provides emerging storytellers in underrepresented communities with paid experience in entry-level creative and production roles—without the need for enrollment in traditional four-year colleges or universities. In addition to New York, the program will expand this coming fall to support talent in Los Angeles and the UK.
"By continually looking inward and setting the bar higher for ourselves and our industry, we hope these next steps will help transform our industry and the world for the better."
We're also thrilled that CBS recently announced "The CBS Performers with Disabilities Talent Initiative" to increase opportunities for historically underrepresented performers on television. The network is committing to achieving meaningful representation for performers with disabilities in television roles, playing characters specifically written with a disability as well as roles that do not specify one. This is one significant step forward in an area of opportunity presented to us by the Annenberg Inclusion Initiative.
Additionally, we will expand on the investments and strong community partnerships developed by our brands, including MTV Entertainment Group's (MTVE) $250 million commitment to fuel the growth of content created and produced by BIPOC- and women-owned and -operated production companies and the Queer to Stay initiative launched by SHOWTIME and the Human Rights Campaign to support LGBTQ+ owned content and production companies. We will also be investing in new programs and partnerships including an open-sourced content series highlighting careers across media and entertainment with Fresh Films, an immersive workforce readiness program aimed at increasing diversity in the tech and gaming sector with Urban Arts, and a narrative-justice murals program with Brooklyn-based community arts organization Groundswell. And of course, we are so excited about Paramount's recent pledge to the Roybal School of Film and Television Production Fund (Roybal Fund) in support of their mission to build a more inclusive pipeline of historically underrepresented, college and career ready students interested in the film and television industries.
These are just a few examples of our continued efforts to build long-term, sustainable programs with community partners nationwide.
3) Finally, as part of our CULTURE pillar, we will continue to nurture our culture of inclusivity and accountability built on a system of shared values across our company and creative community.
Today, we are proud to announce that 100% of our internal staff at MTVE have been offered Culture Orientation. Culture Orientation will be offered to production partners starting at the end of this year, including a new immersive e-learning experience, Culture Orientation On Demand.
In addition, building on our longstanding partnership with the Ruderman Family Foundation and our commitment to accessible sets & casting processes, we are pleased to share the launch of a new internal company-wide casting platform for talent with disabilities, furthering our efforts to increase opportunities and create content that authentically reflects the world we live in.
And as a recent partner of Coded for Inclusion, we will be providing our teams with access to the leading industry hiring platform Staff Me Up. Job seekers will be directly invited to apply for below-the-line and above-the-line open positions on the platform thus expanding visibility and outreach efforts to create true equity and diversity in hiring practices. With over 100,000 members from underrepresented groups, our hope is that this partnership will contribute to the changing infrastructure of Hollywood.
These initiatives aim to complement the always-on and ever-expanding work of Paramount's Office of Global Inclusion as they drive true inclusion and equity at Paramount and beyond.
---
Our Hope Moving Forward
Taken together, we hope that the release of our analysis and expanded commitments will help us accelerate the change we've long worked towards at Paramount. And we're grateful for the many colleagues across our brands and businesses who continue to further this important work, including our Content for Change Executive Sponsors – Bob Bakish, Scott Mills, Chris McCarthy, Brian Robbins, George Cheeks, and Julia Phelps.
As a company, we know we aren't perfect, nor do we have all the answers on this journey to write the next chapter of inclusive storytelling. But, by continually looking inward and setting the bar higher for ourselves and our industry, we hope these next steps will help transform our industry and the world for the better.
We look forward to updating you on our continued progress.
To learn more about Content for Change, explore the Content for Change site at contentforchange.paramount.com.
---