Given our immense reach, our content can help change hearts and minds. We are unwavering that diversity and inclusion must be present in the content we help to create. This commitment also includes the creators, writers, artists, and showrunners who lead behind the scenes, as well as the supporting supply chain.
Content for Change is an initiative that aims to transform our creative ecosystem—from the content we produce to the creative supply chain that powers it to the culture that underpins everything we do. In 2020, BET created Content for Change, catalyzing efforts to dismantle the narratives that enable intolerance, stereotypes and systemic racism. Paramount expanded the initiative, extending the efforts across the company and the globe
The initiative is grounded in data-driven research and centered on three areas of commitment: content, creative supply chain, and culture.
LEARN MORE
We will counteract racism, bias, stereotypes and hate with insights-informed content and amplify stories of underrepresented audiences across our ecosystem.
For the launch phase, we partnered with the University of Southern California's Annenberg Foundation to study mental health depictions across 29 shows in the Paramount portfolio. We will use the results to enhance how we tell stories about mental health. We will continue this partnership by analyzing 60 series across other key demographic distinctions like gender, age, LGBTQ+ identification, disability status, race and ethnicity.
We will transform our content creation process, ensuring equity at every stage—from talent to production to the writers' room—while enlisting the participation of our partners, suppliers, and vendors.
We'll build on our existing work supporting a new generation of creators from underrepresented communities, with a renewed focus on hiring emerging talent and moving to new paradigms that inject equity into our talent pipelines.
We will continue to evolve our corporate culture to create a workplace centered on diversity, inclusion and belonging that's built on equal opportunities for access and advancement.
We know that everything we do starts with our people, so we will continue to engage our employees with programs that promote belonging and create an environment where everyone is empowered to succeed.
CREATING OPPORTUNITIES FOR

DIVERSE CREATORS
Across our company and within our brands, we are committed to creating opportunities for diverse talent on camera and behind the scenes. Many long-standing and recent initiatives support this commitment.
Paramount's SHOWCASE started in 2005 and is a highly anticipated annual hybrid comedy show with live performances and original, creative writing. Casting agents, showrunners and other entertainment executives attend the annual event.
LEARN MORE
Paramount ViewFinder Emerging Directors Program
+
Our Paramount ViewFinder Emerging Directors Program provides a path for underrepresented directors to enhance their skills and grow their network. Selected applicants participate in a two-year curriculum focused on honing their craft and professional development.
LEARN MORE
Paramount Directing Initiative
+
Paramount Directing Initiative aims to create a meaningful network of people of color and women who are aspiring television directors and wish to establish a sustainable career. Participants must have experience and be members of the Directors Guild of America.
LEARN MORE
Paramount Writers Mentoring Program
+
The eight-month Paramount Writers Mentoring Program is designed to help new and emerging writers improve their craft and build relationships with network executives and showrunners.
LEARN MORE
CONTENT FOR CHANGE ACADEMY
+
The Content for Change Academy is a talent program that aims to remove barriers to entry for new storytellers, build equity, and invest in the industry's next generation of leaders from nontraditional pathways, including individuals from community colleges and certification programs, who are historically marginalized from entry into the entertainment industry.
LEARN MORE
Project CRE8 showcases BET's commitment to diversity and inclusion and the brand's longstanding support of emerging talent from the creative community. The program gives aspiring creatives the opportunity to develop an original comedy or feature film for BET.
LEARN MORE
Launched in 2020, MTV Entertainment Group's First Time Directors Program provides opportunities for first-time BIPOC (Black, Indigenous and People of Color) filmmakers and women filmmakers to give rise to multicultural narratives and voices that resonate with audiences around the world.
LEARN MORE
The Nick Writing Program gives participants exposure to seasoned writers and executives and a chance to embark on a career as a writer for Nickelodeon's scripted live-action and animated television productions.
The Nick Artist Program offers aspiring artists from diverse backgrounds the opportunity to hone their skills while working on our animated television shows in three tracks: storyboard, general and computer graphics generalist.
BOOKS LIKE US First Novel Contest
+
In 2021, Simon & Schuster launched the "Books Like Us First Novel Contest" which finds new voices from those who struggle to get past the literary industry's traditional gatekeepers, with a focus on underrepresented writers. Gallery Books is the first adult imprint to host the contest. In future seasons, the contest will rotate among other Simon & Schuster adult imprints.
ADVANCING INCLUSIVE
CONTENT

GLOBALLY
Paramount International Networks & Streaming launched its "No Diversity, No Commission" content policy across the company's international properties, effective October 2020. The policy, which started at ViacomCBS Networks U.K. in July 2020, is designed to promote and increase diversity in content and production. Among other changes, the policy requires production companies to meet prescribed diversity and inclusion guidelines prior to getting a final sign-off from Paramount International Networks & Streaming. The policy also includes "New Faces, New Voices," a search for diverse contributors that aims to boost on-screen representation, and the "Promotion Opportunity Project," created to identify and support the promotion of Black, Asian and Minority Ethnic (BAME) production talent in the UK.
Previously, Channel 5 commissioned shows under the Diverse Indie Initiative, which it co-founded with The TV Collective in 2019 with the intent to partner with the most culturally diverse production companies to create mainstream programs for the channel. At BET UK, a $1m (£714k) commissioning budget was created to invest in new UK originals addressing themes and topical issues relevant to young, Black British audiences.
In October 2021, Paramount International Studios (PIS) launched PIS Social Impact. The new studio division will develop groundbreaking social impact-driven content addressing climate, equity, and health for the Paramount portfolio of brands, including Paramount+, as well as for third-party partners. PIS Social Impact is part of Content for Change and will also champion diverse creators and content focused on underrepresented communities. PIS Social Impact commissioned "Protest & Progress" from world-renowned, history-making photographer and social activist, Misan Harriman. The studio is also launching an inclusive writers' room focused on scripted ideas powered by a diverse group of creatives, with a strong presence of participants from LGBTQ+ communities led by actor, writer and director Thishiwe Ziqubu. Earlier in May, 2021, Paramount International Networks & Streaming launched Narrativas Negras, a writing room of Black writers dedicated to "developing representative and inclusive content." The writing team is based in Brazil and led by Marton Olympio.
OUR LEGACY OF




INCLUSIVE CONTENT
We are passionate about creating content and experiences that connect with and celebrate our audiences in more than 180 countries.
This commitment has shaped a long history and rich tradition of influential entertainment brands. Paramount founded Logo, the first ad-supported cable channel inspired by the LGBTQ+ community, and operates BET, the oldest and most prominent cable network devoted to Black culture, which has successfully branched into live experiences, streaming, and other platforms.
News
CBS News launched its multifaceted Race and Culture Unit in 2020 to work closely with the executive producers of all platforms to help shape coverage and ensure that the division's reporting reflects diverse perspectives. CBS Village, a cross-platform franchise led by the Race and Culture Unit, was launched the same year to showcase the organization's inclusive, original reporting and cover issues that affect traditionally underrepresented communities across platforms. The Unit's primetime specials include "Tulsa 1921: An American Tragedy", hosted by Gayle King, and "The Chauvin Verdict," anchored by Norah O'Donnell and King. For "John Lewis: Celebrating a Hero"--a news special hosted by King, Tyler Perry and Oprah Winfrey--the Race and Culture Unit produced some of the historical news segments. The Unit also produced "Asian Americans: Battling Bias," which examined the attacks against Asian Americans during the COVID-19 pandemic and streamed on CBSN.
LEARN MORE
Sports
As a world leader in sports broadcasting, CBS Sports has long upheld the idea that sports are a beacon of multiculturalism and diversity, and that every game holds the ability to advance inclusion through shared experiences and content. That idea has been fully supported with programming that has featured the Black Lives Matter movement, Asian and Asian-American Pacific Islander (AAPI) Month, Pride Month, Hispanic Heritage Month, Native American Heritage Month, as well as content highlighting LGBTQ+ and women's issues. In 2020, following the death of George Floyd and the ensuing global protests against racism and police brutality, CBS Sports expanded programs and campaigns around issues of inclusion, equity, race and social justice. Content included "8:46," a campaign that featured personal stories and messages spread out across eight minutes and 46 seconds from some of CBS Sports' Black voices, such as James Brown, Nate Burleson, Swin Cash, Charles Davis, Brian Jones, Clark Kellogg, Lisa Leslie and Brandon Marshall. The campaign was created to help advance the conversation and create substantive change in the fight against racial injustice.
CBS Sports also broadcast "Portraits in Black," a day of programming devoted to stories focusing on the experience of the Black athlete, including "CBS Sports Connected: The American Dream," a look at the Black Lives Matter movement through the eyes of players and coaches. Content related to Hispanic Heritage Month, AAPI Month and Native American Heritage Month was also highlighted, with special vignettes of athletes shown throughout the months, while Pride Month was celebrated with LGBTQ+-focused storytelling, including a special Pride-themed episode of "We Need to Talk," which aired on the CBS Sports Network. For that episode, Lesley Visser sat down with former professional tennis player Martina Navratilova, who detailed her experience as a gay athlete and the progress that has been made in the LGBTQ+ space in sports.
Publishing
Simon & Schuster seeks to ensure its books and its audiences fully reflect our diverse society.
In 2020, Simon & Schuster created a new Multicultural Marketing department to highlight key titles from underrepresented group authors. Simon & Schuster also launched two new imprints specializing in Black voices and stories: Black Privilege Publishing in 2020, headed by celebrity and author Charlamagne tha God; and 13A in 2021, named after the amendment that abolished slavery. Black Privilege was launched with the publishing of "State of Emergency," by Tamika D. Mallory, the cofounder of both the 2017 Women's March and the social justice organization Until Freedom; and 13A debuted with "LaBelle Cuisine: Recipes to Sing About" from singer and foodie Patti LaBelle.
Simon & Schuster's long history of amplifying diverse narratives and voices includes Ntozake Shange's groundbreaking, Broadway-produced and Obie Award-winning drama For Colored Girls Who Have Considered Suicide/When the Rainbow is Enuf (1977) and Taylor Branch's Pulitzer Prize-winning, three-volume history of the civil rights movement Parting the Waters: America in the King Years 1954-63 (1988).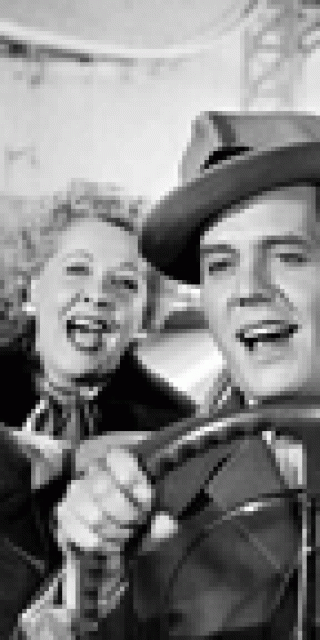 'I Love Lucy' premieres on CBS
10/15/1951
First show to feature a multi-ethnic marriage on American television. Lead actor Desi Arnaz is the first Latino on an English-language primetime show.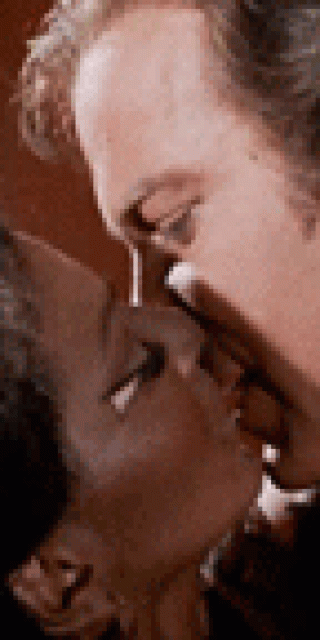 'Star Trek: The Original Series' airs interracial kiss
11/22/1968
First show to air a full interracial kiss between a Black (Uhura) and a white (Kirk) character on American television.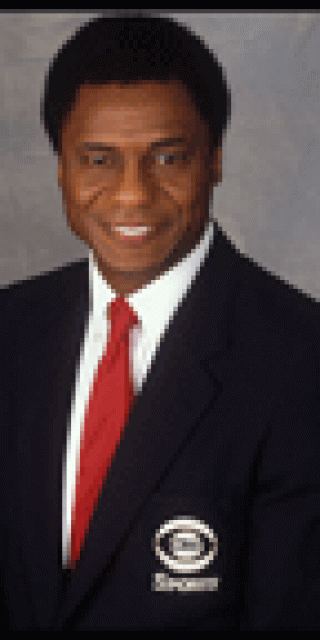 Irv Cross joins CBS Sports as full-time sports analyst
09/21/1975
Irv Cross becomes the first Black full-time sports analyst on national television when he joins CBS Sports in 1971. In 1975, he is named an original member of CBS Sports' pregame show "The NFL Today."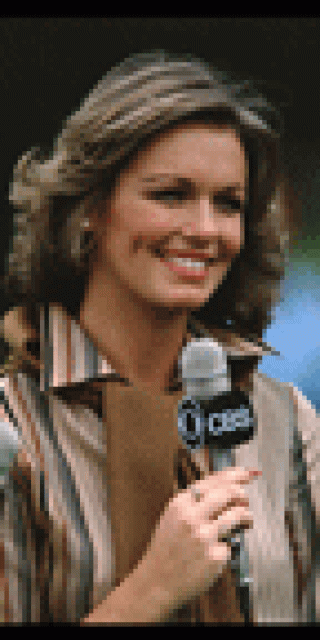 Phyllis George joins CBS Sports as a sportscaster
09/21/1975
Phyllis George joins CBS Sports' pregame show "The NFL Today," becoming the first female sportscaster at a major TV network.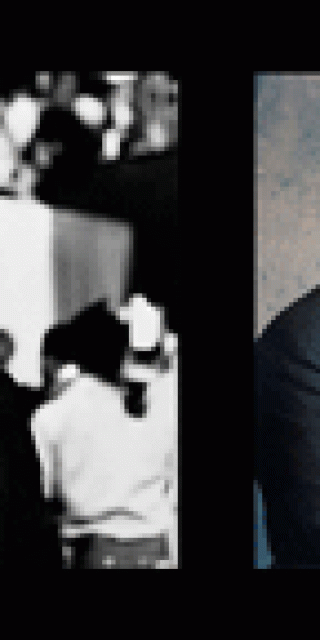 Ed Bradley joins CBS News as a White House correspondent
12/02/1976
Ed Bradley becomes the first Black White House correspondent for a TV network. In 1981 he makes his debut as the first Black correspondent on "60 MINUTES."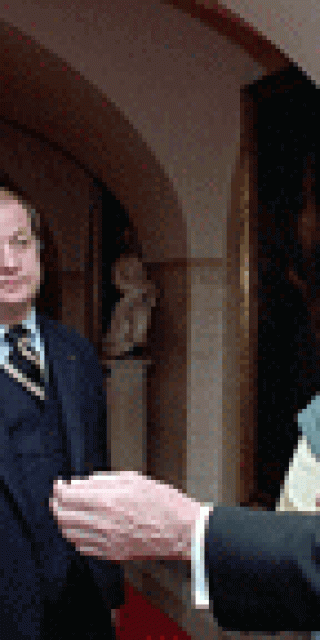 Lesley Stahl joins CBS News as a Whtie House correspondent
11/27/1978
Lesley Stahl becomes CBS News' first female White House correspondent.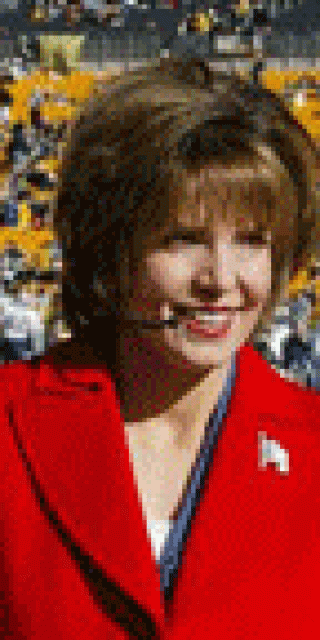 Lesley Visser joins CBS Sports as an anchor
05/26/1984
Lesley Visser joins CBS Sports covering Game 1 of the NBA Finals (Lakers-Celtics) and her long and prestigious trailblazing career leads to her becoming the first woman to receive the Sports Lifetime Achievement Award at the Sports Emmys in 2020.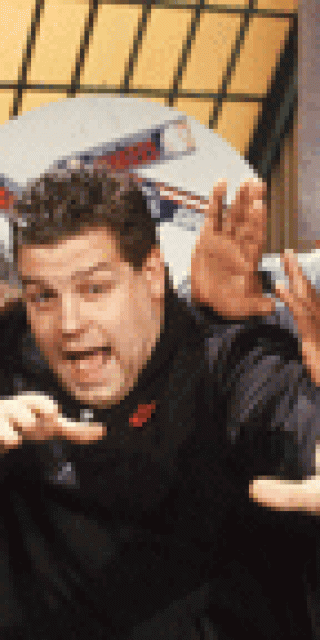 'Yo MTV Raps!' debuts on MTV
08/06/1988
Introduces rap music and hip-hop culture to an entire generation.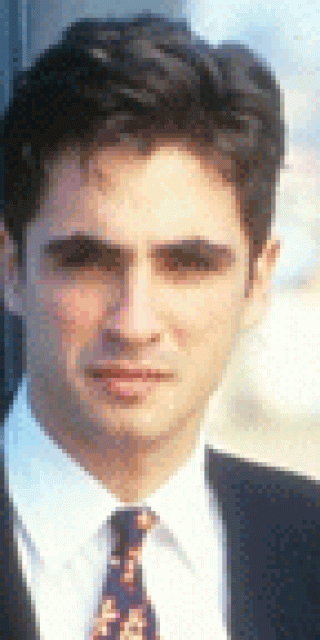 Pedro Zamora appears on MTV's 'The Real World: San Francisco'
06/30/1994
Pedro Zamora becomes one of the first HIV-positive, openly gay men to appear on mainstream television.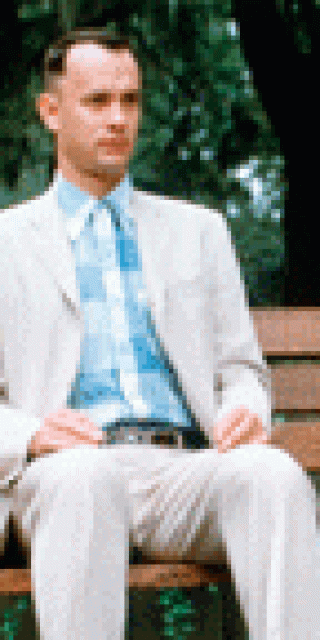 Paramount Pictures' 'Forrest Gump' is released theaters
07/06/1994
The Oscar-winning film includes multidimensional primary characters with mental and physical disabilities.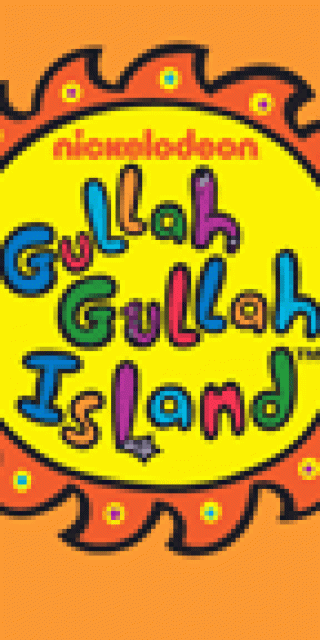 'Gullah Gullah Island' debuts on Nick Jr.
10/24/1994
One of the first preschool shows to feature a majority of African American characters.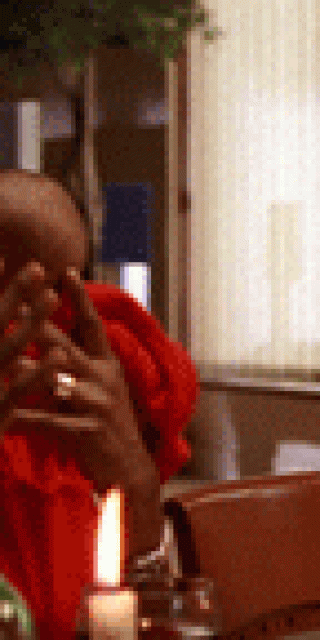 'Soul Food,' starring an all-Black cast, premieres on Showtime
06/28/2000
Premiere of this highly anticipated drama series starring an all-Black cast and airing in primetime, which goes on to garner multiple NAACP Image Awards over its four-year run.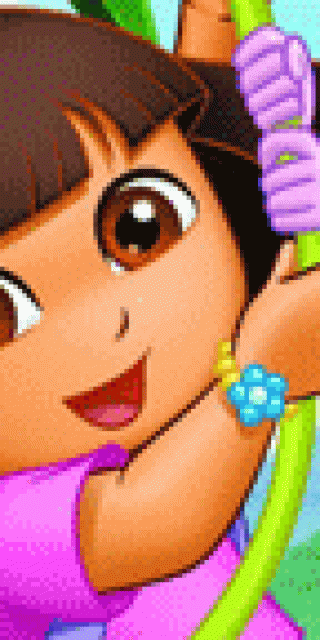 'Dora The Explorer' premieres on Nickelodeon
08/14/2000
Premiere of animated children's adventure series with a Latina heroine who uses English and Spanish to communicate with her friends, overcome obstacles and reach her goals. The show becomes a global phenomenon.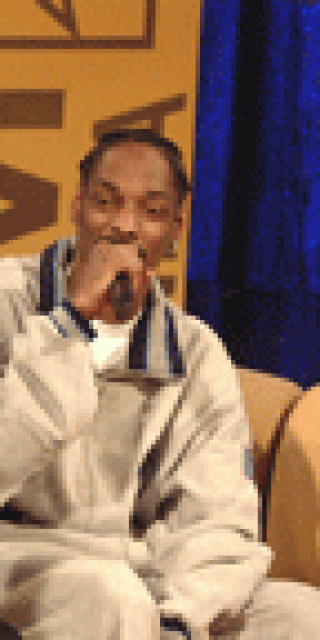 '106 & Park' debuts on BET
09/11/2000
Daily countdown show honors hip hop and R&B music and draws a devoted audience.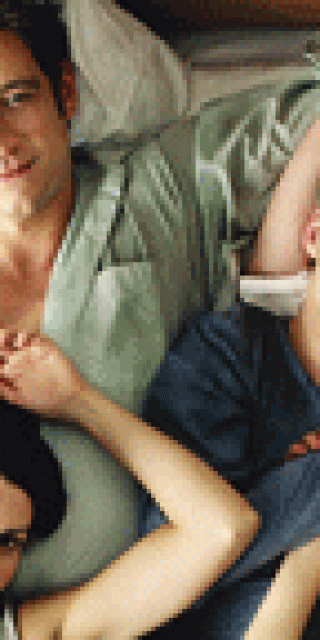 'Queer As Folk' debuts on Showtime
12/03/2000
First hour-long drama to explore the lives of gay men and women in America premieres, going on to run for five seasons.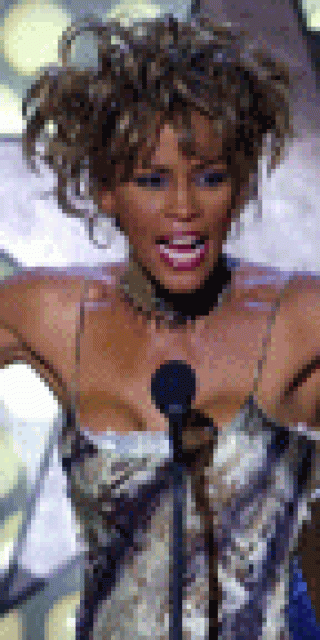 The first 'BET Awards' takes place
06/19/2001
The first 'BET Awards' takes place in 2001, making it the first award show that celebrates Black excellence in all forms.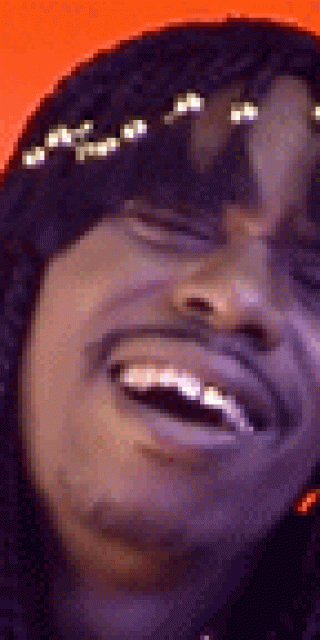 'Chappelle's Show' debuts on Comedy Central
01/22/2003
Groundbreaking comedy show challenges racial and gender norms.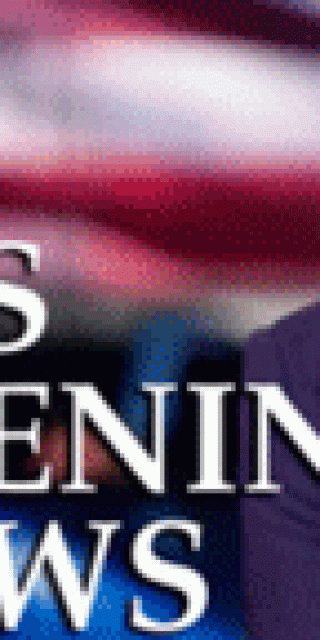 Katie Couric takes over as anchor of 'CBS Evening News'
09/05/2006
With the debut of "CBS Evening News with Katie Couric," Couric becomes the first solo female anchor on broadcast evening news.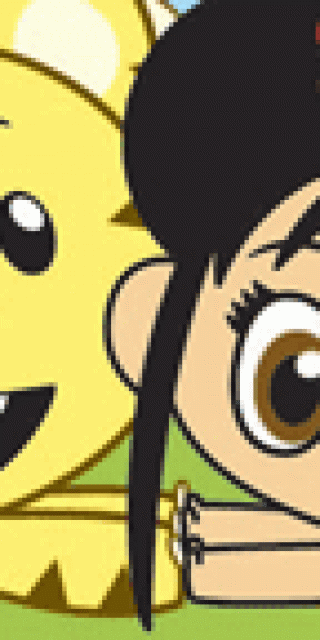 'Ni Hao, Kai-Lan' premieres on Nick Jr.
11/05/2007
Cartoon exposes preschoolers to Chinese culture and the Mandarin language.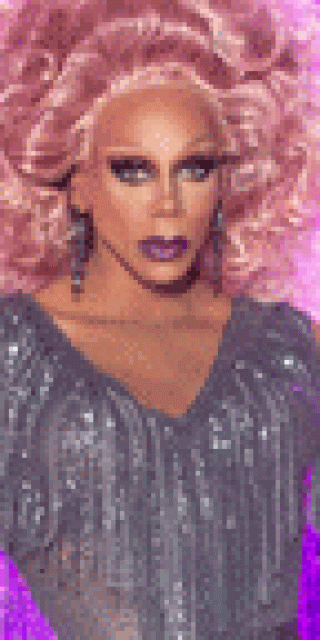 'RuPaul's Drag Race' debuts on Logo
02/02/2009
Reality competition helps to bring drag culture into the mainstream and encourages awareness and acceptance of the LGBTQ+ community.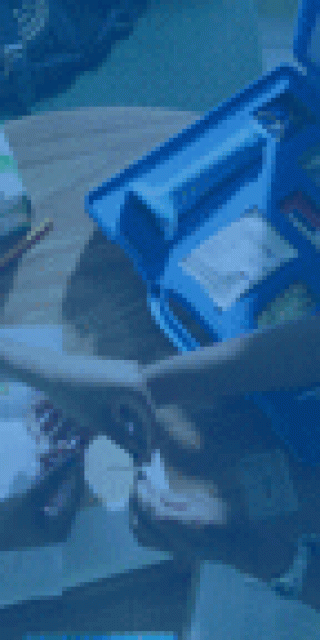 'MTV Shuga' premieres
12/01/2009
Drama series destigmatizes taboo issues related to relationships and sexuality in sub-Saharan Africa.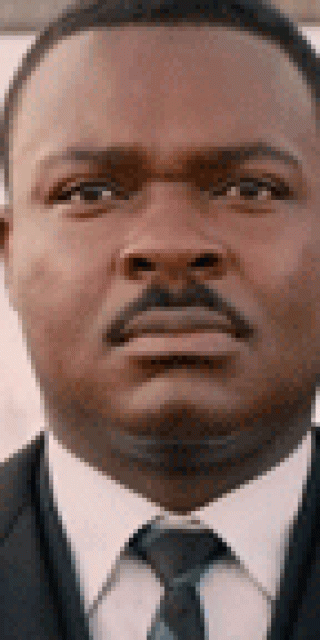 Paramount Pictures' film 'SELMA' is released in theaters
12/25/2014
Director Ava DuVernay becomes the first woman of color to direct an Oscar nominee for Best Picture.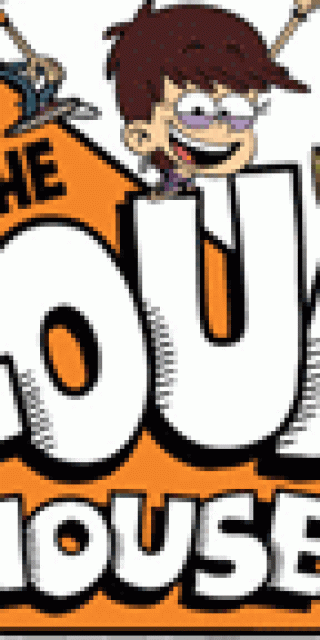 'The Loud House' debuts on Nickelodeon
05/02/2016
Animated series features an interracial, same-sex couple, as well as stereotype-defying portrayals of young females.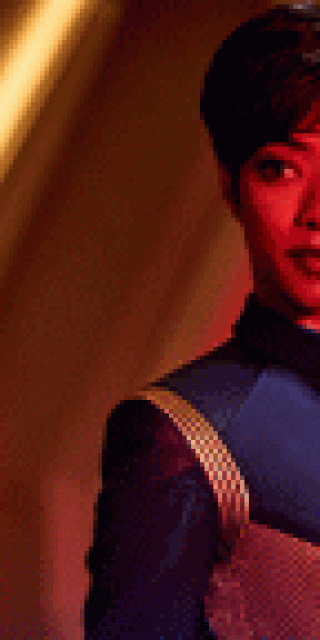 'Star Trek: Discovery' premieres on CBS All Access
09/19/2017
"Star Trek: Discovery" premieres with Sonequa Martin-Green as the first Black female lead of a Star Trek show.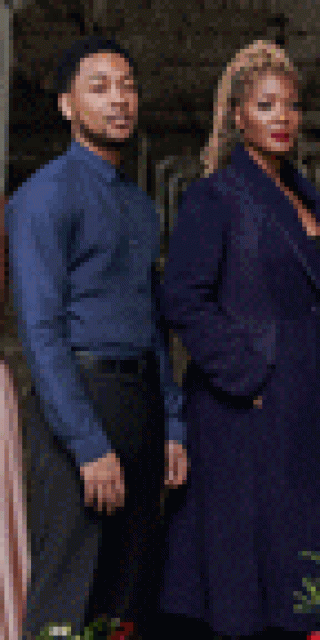 Lena Waithe's 'The CHI' premieres on Showtime
01/07/2018
Drama series created by Lena Waithe premieres, giving an in-depth look at the African American community in the South Side of Chicago.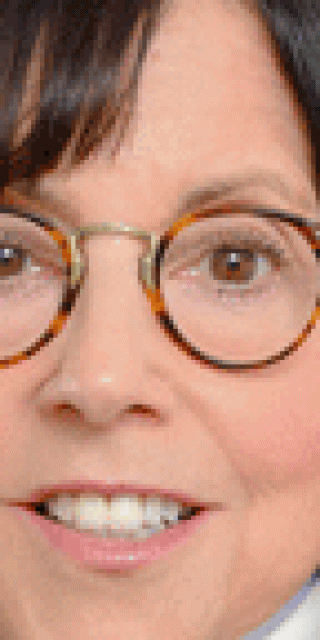 Susan Zirinsky named president of CBS News
03/01/2019
Susan Zirinsky is the first woman to be named president of CBS News.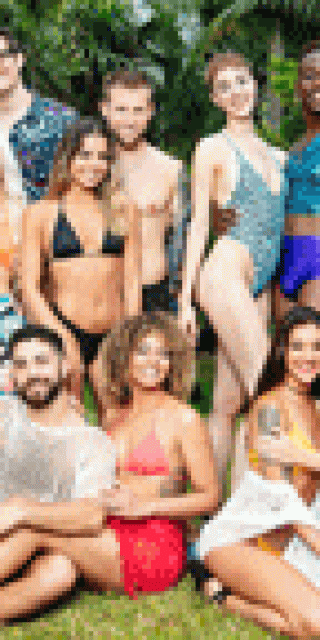 'Are You The One' introduces sexually fluid cast
06/26/2019
All cast members of the reality show's eighth season are sexually fluid.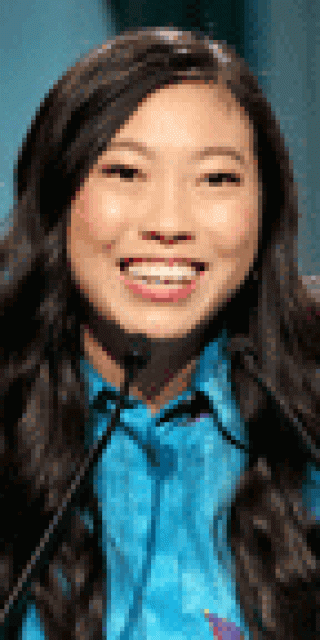 'Awkwafina is Nora From Queens' debuts on Comedy Central
01/22/2020
The brand's first series starring and featuring a predominantly Asian American cast.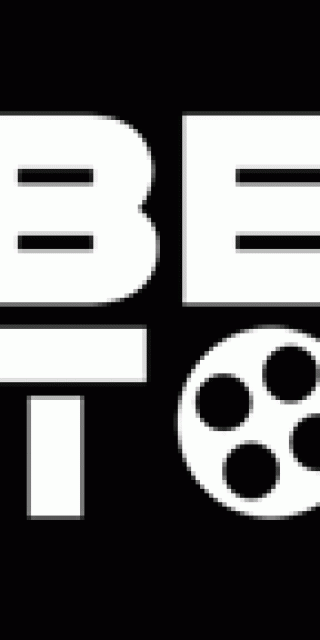 BET launches BET Studios
09/15/2021
The innovative studio venture provides equity ownership to Black content creators.