2020 was truly a testament to the nature of the people who make up ViacomCBS. Service has been a part of our company from the very beginning, and 2020 was no exception.
Learn more about how we found new ways to give back and engage our employees throughout the year.
DOWNLOAD REPORT
This year, we needed each other more than ever. We took our second annual day of service online for the first time, allowing employees from around the globe to collaborate with over 75 partners on a range of projects.
COMMON IMPACT RAPID FIRE COMMUNITY BRAINSTORM
+
The global COVID-19 pandemic has widened the existing gap in nonprofit resources, budget and capacity at an unprecedented rate. ViacomCBS employees joined together for a strategic nonprofit hackathon to come up with creative solutions to real capacity challenges surrounding issues like social media, marketing and branding, as well as event planning.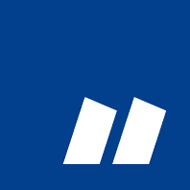 It was so helpful to get the creative juices flowing at a time when we're really focused on crisis response. It's been a hard year, and we're grateful that folks took the time to care about our work and help."
Nonprofit partner participant
PARTNERSHIP WITH THE TOPÉ PROJECT
+
The UK office partnered with The Topé Project, a volunteer run and youth-led organization which aims to combat loneliness for young care leavers (children in foster care) throughout the year. The TopÉ Project is named after a 23-year-old care leaver who took his own life in 2010. In memory of Topé, the project reaches out to young people who have been through the care system, in which children and young people are taken into the care of local authorities because they cannot remain at home. On Virtual Community Day, The Topé Project-led employees through a workshop with young people from the community, exploring how we can all be more supportive. It also raised questions around systemic racism and why so many young BIPOC people fall into the care system.
MENTORING THE NEXT GENERATION




WITH UP CREATIVE
Watch the entertaining videos students created during their six weeks with the Up Creative program, a partnership between the nonprofit Reel Works and Nickelodeon focused on providing support and guidance to aspiring creatives in the media industry.
SAVE THE MUSIC




FOUNDATION
Save The Music continued to find ways throughout 2020 to support its
network of thousands of schools, teachers and students nationwide—
delivering online learning resources, teacher professional development,
virtual artist drop-ins and music-specific PPE.
Celebrating its tenth year, Get Schooled launched #WeBelongInCollege, a national social media campaign spotlighting student's stories of persistence and awarded more than $50,000 in scholarships in 2020.