OCT 2, 2023
By Nicole Bitette
Paramount's investment in Korean content expands its global audience, production capabilities, and cultural impact.
A recent string of Paramount+ streaming hits from Korea show how Paramount's international content development and streaming expansion strategy is working.
Paramount's partnership with CJ ENM established Paramount as a partner in the production and distribution of Korean series. It also enabled the launch of Paramount+ in South Korea, where Paramount+ is a branded zone within TVING, a CJ ENM-controlled streaming platform.
Yonder was the first South Korean series to premiere globally on Paramount+ as part of the CJ ENM partnership. When it premiered, it was the most-watched international series on the service in the U.S.
Up next is Bargain, which was the first Korean series to win Best Screenplay at the Canneseries Festival earlier this year. It will premiere Oct. 5 on Paramount+ in the U.S, the UK, Canada, Australia, Latin America, Brazil, France, Italy, Germany, Switzerland, and Austria. In Korea, the series is available on TVING. Paramount recently announced a slate of new originals in partnership with CJ ENM following the success of Yonder and Bargain, including Dongjae, The Good or the Bastard; Dreaming of Cinde Fxxxing Rella, and Pyramid Game, which will also launch exclusively on Paramount+ in the same regions.
"Through our strategic partnership with CJ ENM, we are able to play a pivotal role in enhancing the global presence of K-dramas and elevating the inclusion of K-content programming on our streaming services for our global audience," says Esther Ahn, VP of Streaming, Korea.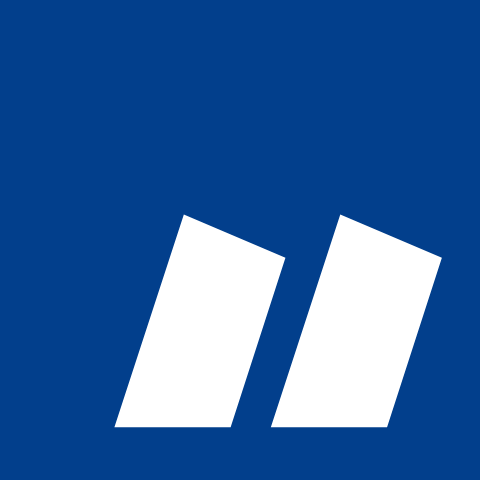 People love this content."
Korean content has become increasingly valuable and important as Korean pop culture has become a global phenomenon. In 2018, K-pop band BTS became the first Korean act to top the Billboard 200. Over the next few years, the band would break records across music and social—including Spotify, YouTube, Twitter, TikTok, and Instagram. In 2020, Parasite—a Korean film produced and distributed by CJ ENM—was the first foreign language film to win Best Picture at the Academy Awards. The following year, the Korean original series Squid Game was the most-watched series on Netflix; it was the first non-English series to top global charts.
"There's a very obvious answer as to why companies are investing so heavily in Korean content," says Douglas Craig, SVP, of programming & acquisitions at Paramount Global, International. "People love this content."
Part of Paramount's agreement with CJ ENM includes first-look terms, meaning Paramount is given the first opportunity to see projects in development in case it wants to produce, license, or distribute them. This gives Paramount a first-mover advantage. Plus, it can create content efficiently with a local production partner on the ground. Korean content also travels well around the world due to its different storytelling approach. That, combined with the level of talent out of South Korea, checks a lot of boxes for us, says Craig.
Paramount's Korean content slate includes another action thriller, A Bloody Lucky Day. The genre rapidly expands with the Paramount+ series Queen Woo, a period piece.
Ahn is deeply focused on what will prove successful in the local Korean market and have global appeal. Korean content performs well in Japan as well as Southeast Asia. Outside of Asia, though, roughly 75% of content on the service is from the U.S. and 25% is international. American content that's popular with South Korean audiences includes Halo and Special Ops: Lioness.
"Korean content is becoming a genre of its own, thanks to high production values, intense and engrossing storylines, and quality acting – all of which help build an emotional connection between the characters and viewers," says Ahn. "It is different enough to be exotic but similar enough to resonate with audiences everywhere."
According to Craig, most Korean series tend to be one-offs or limited series. "In that sense, they're sort of liberated in that they can tell a story in a shorter amount of episodes. They come in, hit the ground running, and take risks."
The Bargain blueprint
Bargain's first episode starts with a lot of action. If an American production company did it, it probably would have been spread across three episodes, says Craig. Most of the recent Korean series that found success are in the action/adventure and psychodrama space. However, the most common content loved by all are rom-coms due to the refreshing and addictive twist on the classic genre, adds Ahn.
Ahn credits Bargain's critical success to its riveting storyline and production value, but says the human story is relatable no matter your language or country. In addition to Cannesseries, it won the Critics' Choice award at the Seriencamp Festival in Cologne and premiered in North America as an official 2023 Toronto International Film Festival selection.
"Bargain has garnered acclaim for its massive one-take scenes as well as the interesting portrayals of human nature under extreme circumstances. Whether in Asia, Europe, the U.S., or elsewhere, the experimental element of Bargain, along with startling twists and turns, will have viewers glued to their seats for an unpredictable and thrilling experience," says Ahn.
---