NOV. 22, 2022
By Nicole Bitette
"What we're doing with streaming is a continuation of what Paramount has been doing for decades, which is entertaining audiences across the world."
For Paramount's streaming services, 2022 was defined by expansion.
Paramount+ launched in South Korea, the UK, and Italy. Before the end of the year, it'll debut in France, Germany, Switzerland, and Austria. Pluto TV has also entered several new regions recently, including the Nordics earlier this year and Canada on December 1. Paramount determines what's best on a market-by-market basis to launch its streaming services, which can include partnerships with international distributors, such as Sky in the UK, Italy, and Germany, CANAL+ in France, TVING in South Korea, or JV like SkyShowtime, which is now live in the Nordics, Portugal, and the Netherlands.
The growth has been rapid, and—according to Marco Nobili, EVP, international general manager of Paramount+—crucial. Content is a global business, and there's an enormous international opportunity in streaming.
Nobili spoke to the Paramount Newsroom about the role of great content, the company's advantage over competitors, and what's ahead.
---
Nicole Bitette: How does streaming fit into Paramount's content distribution strategy and what makes it unique?
Marco Nobili: The real power of this company is content. When you have amazing content, you want to get in front of as many eyeballs as you possibly can.
Streaming is basically another vehicle to reach our audiences. It's grown over the last 10 years and it will continue to grow. What we see is evolution: People are moving towards consuming more and more content in digital. The ability to reach users where they are, with different content and with different services, is the strength of Paramount. That's how Pluto TV and Paramount+ come to the game with completely different propositions and different ways for people to consume content. For us, streaming adds to our overall portfolio of channels and networks to "unleash the power of content."
NB: How does Paramount+ and Pluto TV's global expansion affect our overall success as a company?
MN: There are two major considerations about the media market: the first one is about the geographical size of the streaming business. One is the U.S. market and then you have all the other markets outside of the U.S. The international component generates almost half of overall streaming revenue. For us, global expansion becomes critical as we want to capture that opportunity.
The second one is about the model; almost half of the market in 2027 will be subscription-based revenue and the other half advertised-based revenue. We have put together the strategy for attacking both segments. Having two services—one more ad-driven with Pluto TV and one more subscription-type of business like Paramount+—really allows us to capture the entire pie of opportunity that we see now and into the future.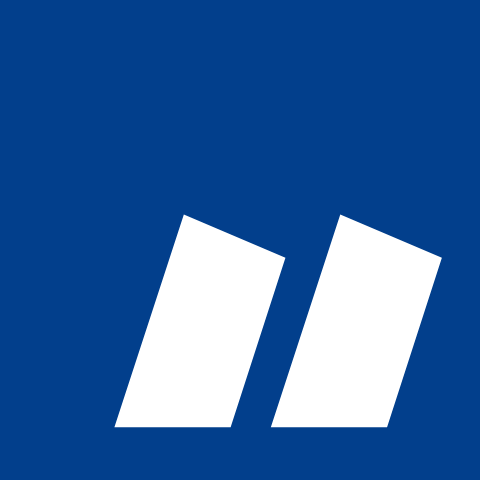 The ability to reach users where they are, with different content and with different services, is the strength of Paramount."
Marco Nobili
EVP, international general manager of Paramount+
---
When you think about streaming, it's impossible not to think globally. Streaming is a global game and all the big players are going global. What is also very important is that our content is global. We reach many households already with our networks across the world. What we're doing with streaming is a continuation of what Paramount has been doing for decades, which is entertaining audiences across the world. We're not starting from scratch because we have offices and teams across the world. So, we can leverage the power of our global team to support the streaming rollout.
We often think about our customers country by country, market by market, but the reality is that consumers already live in a global marketplace, where word of mouth and zeitgeist are generated globally and where everywhere can enjoy the same content at the same time…It basically speaks to a global service, a global brand, and global franchises and content that come together all in one place.
NB: What sets Paramount apart from streaming competitors?
MN: There are a few things that set us apart. The first one I get very excited about is the variety of content. Over time, we have developed this concept of "a mountain of entertainment" to really point to the breadth of high quality content in a way that recalls our brand and logo. We are one of the very few services that super-serve multiple audiences within the same household. That's a great capability that kind of distinguishes it from many others in the market.
The second one is our "star power". Funnily enough, this also speaks to our logo, but it mainly refers to all the major stars we have been able to bring from the big screen into our streaming service. Think about Sylvester Stallone. Kevin Costner. Harrison Ford. Helen Mirren. And clearly SpongeBob….a very big star now on Paramount+.
The third one is the concept of blockbusters. Paramount invented the blockbuster movie concept and now we brought the same concept of blockbuster to TV shows on Paramount+, with titles like Yellowstone, Tulsa King, Halo, and clearly with movies like Top Gun: Maverick, coming to Paramount+ in 2022.
I would also add marketing and the way we manage audiences. We have these audiences that have lived on the pay TV channels, that have lived on some of the brands. They've lived on MTV, Nickelodeon, and Comedy Central for a very long time. Now we have them on Paramount+ and Pluto TV and are using the power of our ecosystem to create this concept of the super-funnel where one powers the other. That's a critical component that nobody else has in the market.
On top of that, we have a flexible approach to streaming. We are not pure-play streamer and I think that really sets us apart and gives us an advantage. We have leveraged our hybrid model across content, marketing, distribution and more, with both global and local capabilities. From the ability to use content in multiple windows across streaming and linear to leverage audiences through other channels, including using Pluto TV as a super funnel for Paramount+ or using our free-to-air networks in the UK, Australia, Chile, and Argentina—to build audiences on Paramount+.
"When I think about our goals as we cross the year into 2023, it's going to be about scaling the business."
NB: How do partnerships expand our reach?
MN: For us, it's a great economic model that has front-loaded our subscription base over the last two years. The diversity of distribution models to anticipate revenue mix shift is key competitive advantage to accelerate streaming for P+ and Pluto TV; combining D2C with Premium Hard Bundle helped us to accelerate roll-out & rapidly deliver subs and revenue growth. When we think about the Sky or Canal+ partnerships, we gained subscribers from the get-go with almost zero cost of acquisition and very low churn.
NB: What are you most focused on—gaining subscribers, reducing churn…?
MN: It's a balance of all of those things. When you launch a new service, the first thing you are concerned about is bringing an audience into the service. You're really focused on the acquisition and it also plays into the type of content that you want to develop, which is normally big blockbusters with big stars, so people can really associate very quickly and have a reason to come in. Paramount+ has been around now for almost two years and we brought millions of people into the service. Now, we have to continue to nurture the audience, engage them, and make sure that they stay on the service. So we look at KPIs like active rate, hours per subscriber, number of titles streamed in a month and frequency, such as the number of unique days that people come back to the service and stream something.
I want to demystify churn for a second, because when customers leave the service, we haven't really lost those people. People can churn out, but we still know and often we can reach out to a lot of those people to win them back into the service. It's a cycle that goes on and on, over and over again, and managing that cycle very deeply and understanding each of the metrics and each of the cohorts is critical for streaming.
NB: What goals have you accomplished thus far and what are your goals over the next year?
MN: I'm going to take a victory lap on this one, because this year has been a very long one. We've launched in many, many countries. We started almost two years ago and launched in a lot of new markets by the end of 2021. In 2022 we moved to South Korea, then we launched in the UK and Ireland. We went to my beloved Italy, and then we'll launch in December in France, Germany, Switzerland, and Austria. The team has done massive work to bring the service to so many markets in such a short runway. We not only launched these markets, but we hit all our goals and metrics. To look back at how much we've accomplished so far is incredible and I can thank all the team enough.
When I think about our goals as we cross the year into 2023, it's going to be about scaling the business. Now we move from this mindset of 'let's launch, launch, launch,' to 'how do we scale the business and how do we get it to great efficiency across a few pillars'. We want to really get to one single platform, content pipeline, product and operation. We want to start to optimize our content portfolio and have one single content windowing across the globe. We want to scale our brand, growth and reach. We do have a few additional countries to add in 2023, one of which I am excited about and that we have announced, which is India.
NB: How is content customized for local markets?
MN: We need to continue to leverage the power of our global content, particularly our franchises. We have such extraordinary franchises. Yellowstone, HALO, Star Trek, Dexter, South Park, blockbusters such as Top Gun: Maverick, Mission: Impossible, Transformers, and then kids' content like SpongeBob and PAW Patrol. When you build a global fandom, the power of these global IPs is invaluable and it is something we want to continue to leverage.
At the same time, there's a lot of value from local content. Particularly in certain countries. There is one thing that I've discovered by launching all these countries. Every time we launch in a new country, there's always the same mix in the top 10 titles, few big global IPs like Star Trek, Yellowstone, Halo, South Park, SpongeBob and then one or two local properties. The local properties can be a scripted show, like Circeo in Italy, Five Bedrooms in Australia, Los Enviados in Mexico, or a reality franchise, like Acapulco Shore in Mexico, Geordie Shore in the UK. We want to continue to strike that balance. Audience and demand are what drives us.
NB: Is there a particular local original that you are excited about?
MN: I'm going to mention one that we recently launched and it's the biopic of Miguel Bosé. I grew up with him. Miguel Bosé actually spans multiple countries. I was born in Italy, raised in Italy, but then moved to Spain. I went to the UK, and went to the U.S. I spent a bunch of time in Latin America, across Mexico and Brazil. Miguel Bosé was everywhere. So, the biopic is very close to my heart.
---