FEB. 24, 2023
By Kelby Clark
The breakout series from creator Taylor Sheridan is a hit across consumer products, home distribution, and social thanks to strategic franchise management.
Everyone wants to be a cowboy now — and you can thank Yellowstone. The Paramount series is the #1 show on TV, with 11.6 million total viewers of the latest season. It's also available in 48 countries across the company's O&O properties.
The Yellowstone franchise model leverages the series' linear success to drive audiences to Paramount+ for the spin-off series 1883 and 1923 (and the soon-to-come Bass Reeves), as well as the Tulsa King and Mayor of Kingstown series from Yellowstone creator Taylor Sheridan. Meanwhile, the Yellowstone universe extends into branded products, podcasts, and social content.
"Part of the reason why we want to make global hits is because then you have these other extensions that you can tap into," says Jason Reid, VP, global franchise management and marketing at Paramount. "It's a similar strategy to what the company at-large is doing with linear, which is using linear to help drive our streaming business. We're using all of these different categories where we have a consumer touchpoint with Yellowstone to drive to various different pieces of our business."
A Widespread Fandom
Yellowstone-branded products include clothing, jewelry, cologne, furniture, and food and beverages that are sold across nearly 2,500 stores. The range of products enabled Paramount to create new relationships with stores like Bass Pro Shop, Farm & Fleet, Tractor Supply Co., and Boot Barn. The extensions range from an 1883 wine brand and club to a line of 100 custom-branded RAM trucks that's available in Brazil, where Season 5 of the original series had one of the largest Paramount+ launches on record in the country and ranked among the Top 10 for both acquisition and engagement in its first 28 days on the service.
"Yellowstone's success in consumer products is massive. This level of growth for a brand with an adult consumer is groundbreaking for us," says Veronica Hart, EVP of global franchise planning and consumer products marketing at Paramount. "Our strategy was to garner incremental wins at retail (we started with just t-shirts!) to build Yellowstone into what it is a couple years later, a cross-category lifestyle brand. Everyone wants to be a cowboy now – and it's because of Yellowstone."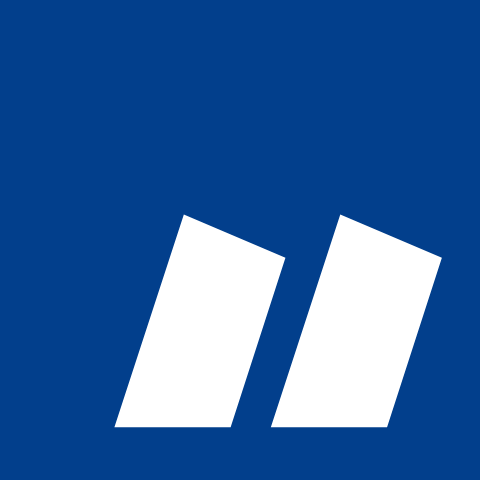 Yellowstone is our Game of Thrones. When you see the original series, 1883, or 1923 on the screen, there's a cinematic quality to all of it. You're watching event television."
---
MTV Entertainment's social and digital team partners with the consumer products division to promote the Yellowstone-branded product line across Facebook (3.4M followers), Instagram (2.4M followers), TikTok (2.2M followers), and Twitter (317.6 followers). As an example of the power of the collaboration: within 72 hours Yellowstone Monopoly became a top seller on the website.
Digital and DVD sales help to bolster the franchise's global appeal. Domestically, Yellowstone Season 4 was the #1 TV property on disc, while Season 5 was the #1 release on electronic sell-through (EST) in 2022. That same year in Australia, 1883 and the first four seasons of Yellowstone were the highest-grossing TV seasons on EST, and on disc, Yellowstone Season 4 had the highest consumer spending of any currently-airing series. In regards to home entertainment sales, the Taylor Sheridan series generated $150 million in global consumer spending in 2022.
"Yellowstone is our Game of Thrones," says Scott Klein, SVP of global television brand marketing at Paramount. "When you see the original series, 1883, or 1923 on the screen, there's a cinematic quality to all of it. You're watching event television."
For fans who want to relive or dive deeper into the world of the Dutton's, there's The Official Yellowstone Podcast, which is currently the #1 television recap podcast on Apple Podcasts. Hosted by Jefferson White ("Jimmy") and Jen Landon ("Teeter"), the show takes fans behind each episode, every season. The pod has recently dove into cowboy and ranch culture, alongside promotion of the official consumer products, disc and digital releases, and upcoming Paramount+ content, as audiences express continued interest Sheridan's universe.
The Appeal of the 'Sheridan Western'
There's also a stream of original social content. The Yellowstone YouTube channel (1.1M subscribers) shares best moment compilation videos and content from the spinoff series, as well as original digital-first series like Stories from the Bunkhouse and Behind the Story, which feature the cast breaking down iconic moments.
"We've done a really nice job over the last several years of building a core fandom on social for Yellowstone," says Tyler Hissey, SVP of franchise social for Paramount Media Networks & MTV Entertainment Studios. "In recent years, we've expanded into new media environments like TikTok, where Yellowstone has become an absolute smash success."
In 2022, Yellowstone was the #1 scripted drama on Instagram and TikTok, with 8M franchise followers across platforms. And social is the primary place where the Yellowstone fandom expresses their love of the show, sharing fun facts about the cast and dressing up as their favorite characters.
"I think Taylor Sheridan's dedication to authenticity is definitely part of the allure for fans, but the show is also just an incredibly addictive drama series packed with a perfect cast of antiheroes you just love to hate and hate to love," says Klein. "And each subsequent show from Taylor has that same DNA."
---