SEAN MCMANUS IS LEADING CBS SPORTS INTO A NEW ERA
The chairman of CBS Sports on storytelling, deal-making, and spending time in production trucks.
SEPTEMBER 7 2022
By Kelby Clark
Photos by David Williams
Our In the Office With ... series, gives Paramount executives the opportunity to reveal a little bit about who they are, how they lead, and what drives them in the day-to-day.
CBS Sports commands Sean McManus' total attention. And it's been that way since he joined the broadcast division as president in 1996.
During his near 26-year run as head of the network division, he was instrumental in bringing the NFL back to CBS, led negotiations for a landmark $10.8 billion deal with the NCAA to extend the rights for March Madness, transformed CBS Sports Network into a powerhouse 24-hour sports network, and served concurrently as president of both CBS Sports and CBS News from 2005 to 2011. In March 2021, he led the re-negotiation of a new 11-year multi-platform rights agreement with the NFL. It's CBS' most comprehensive deal to-date with the league and ensures all games broadcast on the CBS Television Network will also be available on Paramount+.
Most recently, McManus oversaw the network's negotiations with the Big Ten for a new seven-year deal for college football and basketball as well as a six-year extension with UEFA to continue showcasing Champions League, Europa League, and Europa Conference League soccer through the 2029-30 season.
McManus' career in sports media started as a child, when he traveled to sporting events with his father, legendary sports broadcaster Jim McKay. As a 11-year-old, he convinced a production crew to let him sweep out the trucks for $25, which he says he spent mostly on candy and comic books. He saved the rest. Following an investment banking internship that his parents insisted on, he returned to the live sports business, taking positions at ABC, NBC, and sports marketing firm International Management Group (IMG).
Now, as chairman of CBS Sports and executive producer of NFL on CBS, McManus is leading the broadcasting network into an era marked by the rise of streaming and an increasingly high-stakes battle for rights to sports content.
McManus recently spoke to the Newsroom about Paramount's vast live sports portfolio and his strategy to bring younger, international, and tech-savvy fans to Paramount+.
Kelby Clark: I hear "chairman," and I think: "Okay, you're the boss." But what exactly does a chairman do?
Sean McManus: ​​I basically oversee all the different departments at CBS Sports. I have an amazing team who run their own areas, but I remain involved with all of our different areas—programming, finance, marketing, business affairs, communications, operations, etc. I also have a strong hand in production since that's how I really grew up in the business. On our major events, I'm normally in the truck trying not to be intrusive but giving my thoughts occasionally to the production team more as a viewer than as an executive. I always try to project myself into the viewer's seat at home and see if there are any nuances I can impart that will make a production better. I encourage my team to take the same approach.
​​KC: During your tenure at CBS, you've overseen the production of eight Super Bowls. Is the approach to the event different from your approach to any other sports broadcast?
SM: Not really. At the end of the day, the Super Bowl is still a football game. The field is still 100 yards long. And at any given time, there's still 22 players on the field. So, our basic coverage is the same as it would be during a game in the middle of October. Having said that, the Super Bowl has a huge audience when compared to any other television program in the U.S. On game day, we have more cameras, more tape machines, more microphones and other bells and whistles. We also try to keep in mind that there are viewers tuning into the Super Bowl who may not have watched a football game all year long. So, we make sure our commentary and our pictures are appropriate for both hardcore fans and fans who are watching for the first time any given season. It is in every way truly the biggest day in all of television.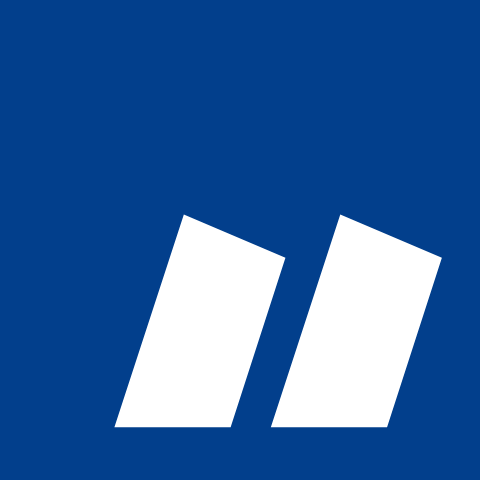 Being involved in a sports television production is the closest thing you can get to being an athlete on the field."
---
KC: What role does the NFL play in CBS Sports' overall strategy?
SM: The NFL is the most important property in all of media. There is nothing that draws the kind of audience and revenue that the NFL does, which is why our 2021 rights agreement is in many ways the most important deal ever done at CBS Sports and arguably one of the most important deals done in the history of Paramount. Currently, the league is an enormous driver of new subscribers and retention for Paramount+. It also brings in over $1 billion in revenue on the CBS broadcast network and generates by far the highest ratings of any programming in all of television. So, when you don't have the NFL on your network, it's incredibly difficult to be successful during primetime but also incredibly difficult to be successful overall as a sports division or broadcast network.
When I came to CBS, my primary goal was trying to get the NFL back on the network. We lost broadcasting rights to FOX in 1994 and not long after that CBS fell to No. 3 in ratings. We spent a lot of time convincing the NFL that it would be good for their property to be back on CBS, in many ways because CBS has a legacy in NFL football going back to the 1950s. We were fortunate enough that our strategy worked, and we were able to bring the NFL back to CBS in 1998. We went from being No. 3 to being No. 1 again, and we haven't relinquished that position since then.
KC: How does each league fit into the company's live sports portfolio?
SM: We have a great lineup of events that fit into our calendar very well. We start in September with NFL and college football. Then, starting in December, we're broadcasting college basketball. In January, we start broadcasting PGA Tour golf and then when the NFL is over, we do even more golf and more college basketball. And then it's March Madness, The Masters in April, and the PGA Championship in May. And, of course, soccer is happening throughout the year. So, CBS really has 12 months of the most prestigious, high-profile sporting events. In addition, we have CBS Sports Network, which is the 24-hour home of CBS Sports. We also have our digital platforms and our social properties. We're reaching sports fans on every single platform on an hourly basis throughout the year.
KC: You ran both CBS News and CBS Sports for over five years before being named chairman in 2011. How do you define that phase of your career?
SM: It was exhilarating. It was exhausting. And it was very challenging, but I wouldn't trade those five and a half years for anything. My day started in the office at 6:30 a.m. and went until 7:30 p.m. when we finished the evening news. Throughout the day, I would rush back and forth between my news office and my sports office. One moment I was leading an NFL negotiation and the next moment I was overseeing our coverage of the election of former President Barack Obama. I look back on that period with an enormous sense of pride in my teams at sports and at news and what they were able to accomplish. I had a great team at CBS Sports, so I was able to rely on them even more and focus most of my energy on CBS News, which was the bigger job at the time.
I also fortunately have a great partner in my wife, Tracy, who was onboard with the decision immediately and took on more responsibility in our home. I learned quickly that there are a lot of similarities and a lot of differences between a news broadcast and a sports broadcast. Both news and sports are about storytelling and often about covering massive events—the Super Bowl, The Masters, elections, crises.
So, it's a situation in which you always want to hire the best on-air talent. In both cases, you're managing a large budget and a large organization staffed with a ton of people. But the differences are stark in that there's no exclusivity in news because coverage will appear on numerous networks and platforms. When we're doing the Super Bowl, we're the only network carrying it, which is not true of an election, a flood, or any other event. And sports are predictable. We know months in advance when an sporting event will start but no one can predict when the next breaking news story will occur.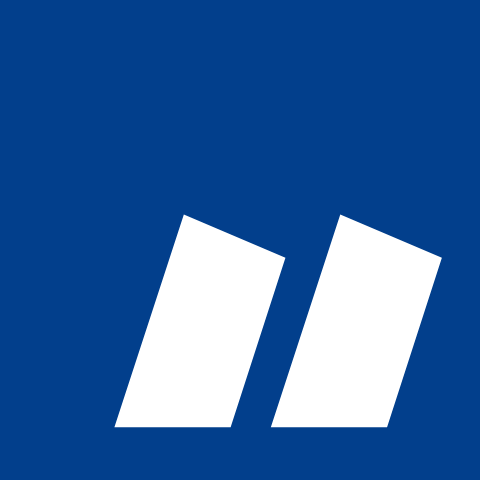 Our 2021 [NFL] rights agreement is in many ways the most important deal ever done at CBS Sports.
KC: What are the key components of a successful broadcast?
SM: In the end, it all comes down to storytelling, whether that's storytelling through the lens of the cameras or storytelling by the announcers. So, you always want to document what's happening on the field, and at the same time, find the right mix of opinion, commentary, and statistics. Graphics are also increasingly more important in our productions. You want the viewer to feel like they have the best seat in the house, with the athletes and the action on the field, court, or course being the story that people remember. It's a great challenge. And it's exhilarating because when you're doing a live production, there are no second chances. The producer and director are making hundreds of decisions during a broadcast, and one or two wrong decisions can really change the perception of the broadcast. I've often said being involved in a sports television production is the closest thing you can get to being an athlete on the field. Fortunately, we do such a good job in all of our events that when the show is over, we take a deep breath, we high five, and it feels like we just won the Super Bowl.
KC: Speaking of team, as a leader, what values do you try to instill?
SM: Being inclusive. Listening to people. Making sure there is no backstabbing, no pride of authorship, and no one trying to get ahead at the expense of someone else. It's important to me that there's always open and honest communication and that everyone is treated with respect and kindness. I also don't micromanage. I think finding the sweet spot between micromanaging and staying involved is one of the toughest challenges that managers face. It's a skill that I developed over the years since first starting out as a production assistant for ABC Sports. It was a lot of trial and error, but now it's kind of second nature. Plus, as I said, I am blessed to have the best team in the industry. I'm never surprised. I know what they're doing daily. And the communication is always two-way.
SMALL TALK
Q: If you weren't in this role, what would you be doing?
SM: I think I would be a trial lawyer. I really enjoy telling a story. I also enjoy interacting with people and thinking on my feet.
Q: Where do you go to escape in stressful times?
SM: I'll spend time with my family or I'll hit the golf course. Those are the two best escapes that I have.
Q: What's a piece of advice your father gave you that's influenced how you approach your work?
SM: He used to tell me, "The camera never lies. It can spot a phony anytime." My father always emphasized the value of integrity and honesty and for good reason, because if you don't have those two characteristics it doesn't matter how talented you are, you're not going to be successful.
---