JUNE 20, 2022
By Nicole Bitette
Photos by Derek Reed
Her career growth has paralleled the media industry's, focusing on international expansion and digital evolution.
Our In the Office With ... series, gives Paramount executives the opportunity to reveal a little bit about who they are, how they lead, and what drives them in the day-to-day.
There are some TV characters and series that are made to be bigger than one country or even one continent. Maria Kyriacou has made a career in figuring out what content should cross borders.
London-based Kyriacou is President of Paramount Australia, Canada, Israel, and UK. She joined Paramount in 2020, starting another chapter in a career that's focused on the international expansion and digital evolution of entertainment networks.
The latest expansion effort that she's been a part of is the June launch of Paramount+ in the UK. "It's a competitive market, but it's a market where we think there's a lot of potential for Paramount+," Kyriacou says. "It's a country that has strong production capabilities and a lot of respect for what our writers and our actors and all of our talent can do around the world."
Kyriacou spoke to the Newsroom about how her previous professional experiences shaped her perspective and Paramount Global's "global plus local" approach to building out a content library for its streaming services in each region.
This interview has been edited and condensed for clarity.
---
Nicole Bitette: Paramount+ has been expanding internationally. Can you describe the process?
Maria Kyriacou: As we look to expand to new markets, we strategically map out what makes sense. Through a hard bundle model, in partnership with Sky, Paramount+ will debut in the UK and Ireland starting on June 22, then will launch in France, Italy, Germany, Switzerland, and Austria later in 2022.
The launch of the UK is exciting for two reasons. One is the UK is a really strong market for us to be in. It's a competitive market, but it's a market where we think there's a lot of potential for Paramount+. We're excited to bring the phenomenal shows and brilliant franchises that we've got in our library, like the Star Trek universe, and the library and new seasons of Taylor Sheridan's critically acclaimed Yellowstone series. South Park and the MTV Shores will also be available, and kids and family franchises, including SpongeBob SquarePants, PAW Patrol, and Rugrats, plus new originals based on Nickelodeon's most beloved characters such as Kamp Koral: SpongeBob's Under Years.
Second, the UK is a really strong creative hub. It's a country that has strong production capabilities and a lot of respect for what our writers and our actors and all of our talent can do around the world. We've used that opportunity and our global-plus-local approach to Paramount+ to commission a slate of new shows. Coming up we have Sexy Beast, A Gentleman in Moscow, Flatshare, The Burning Girls, The Ex-Wife and The Blue, and a number of original factual titles from the UK production community will also be available, including Haunted, The Box, Rise of the Tech Titans, MH370: The Lost Flight, Chalet Girls, and more.
I'm really excited about A Gentleman in Moscow. It was one of my favorite books and a New York Times bestseller. It's about Count Rostov who was put under house arrest and had to live his entire life inside of a hotel. It's a beautiful story about love and family that I think is going to really appeal to a global audience.
Our success is all going to be all about our content. It's important that we reflect local tastes as well as global tastes.
NB: How does the content on Paramount+ in the UK relate to your overall approach to streaming content?
MK: When it comes to content, we plan to greenlight 50 new scripted new originals in 2022 to fuel the platforms, along with our existing and beloved library content. Paramount+ will be the home of SHOWTIME and the Star Trek franchise internationally.
We're going to have the very best of everything we have as an organization. It's going to be HALO, The First Lady, the Star Trek universe, Yellowstone, South Park, the Shores, and the Nickelodeon line-up with SpongeBob and PAW Patrol. And, we're looking forward to bringing some of the Spanish language hits that have worked for Latin America over to the UK audiences as well, like Los Enviados and Cecilia.
We also just announced our investment in 150 international originals by 2025, which will help fuel our international streaming offering even further.
NB: Paramount also owns Channel 5 in the UK. What role does that broadcast network play in the TV landscape?
MK: Viacom bought Channel 5 in 2014 and its reputation has really blossomed over the last few years. I think we've really found our place in a very competitive broadcast landscape. We get a lot of attention because Channel 5 is growing faster than anyone else. We're up 7% this year and we're closing the gap with some of our biggest competitors.
It's all about us knowing who we are in this space: a channel that likes to tell stories about modern, British life and very diverse stories. We've got a brilliant lineup of factual shows, and dramas that feature a lot of unheard voices and untold stories. The response from audiences has been super, super strong.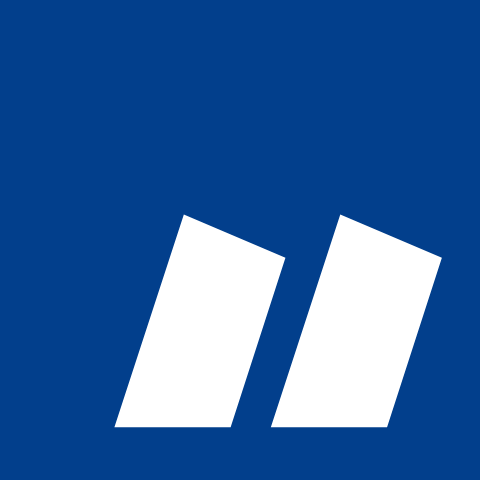 Our success is all going to be all about our content. It's important that we reflect local tastes as well as global tastes."
---
NB: And Pluto TV operates in the UK, too, right?
MK: Pluto TV has been live in the UK for more than a year. It's the fastest-growing service we have in the UK. We've been so happy with the progress that we've made, but we're just on the cusp and we're very ambitious for what Pluto TV can be in this marketplace. We're bringing the content ever closer to Channel 5 content. We launched a number of Channel 5 channels on Pluto TV. Five Cops in particular is a Pluto TV channel that has Channel 5 content on it that is performing super well.
Channel 5 is also the only one of the big broadcasters that has kids programming every single day of the week. Milkshake is a preschool brand that is on Channel 5 every, single day. The channel's content starts at the earliest age groups and goes all the way up to adults.
NB: How would you compare Paramount's approach to international content investment to others in the industry?
MK: The markets I run are very competitive, but I'm confident with our content lineup and our strategy. We're broad, both in terms of the content that we offer and in terms of our services. That combination and the way we work synergistically across all of our streaming services, channels, studios, and networks is going to underpin our success.
NB: What did you learn from launching in markets like Australia?
MK: Australia really tested our vision of Paramount+ being both global and local. We've benefited from global shows like HALO and 1883, which have done really, really well in terms of top performers and subscriber acquisition titles.
We understand the importance that the local content has played. We acquired the rights to Australian soccer and the FFA Cup for Paramount+. These work really well across both Paramount+ and our free-to-air broadcaster, Network 10. We've very cleverly taken shows that were established on Network 10 like Five Bedrooms, which launched Season 1 on Network 10 and Season 2 on Paramount+. It worked tremendously well in bringing in subscribers to the service. So, we're getting it right and we're going to continue to invest in this strategy of utilizing fantastic content that we're getting from all the different studios within the organization, as well as supplementing it with local commissions and local acquisitions where it makes sense.
NB: Speaking of Network 10, how does broadcast content play into our global streaming strategy?
MK: Just as CBS is important to the success of Paramount+ and vice versa in the U.S., we see the same thing happening with Network 10 in Australia on Paramount+ and Channel 5 on Paramount+ in the UK. This is an opportunity for us to continue our commitment to investing in great content. Paramount+ is going to be a window for shows that we've commissioned to appear on any of our distribution platforms. Five Bedrooms in Australia is a great example of a show that's aired both on Paramount+ and on Network 10. We are now commissioning a couple of new shows that will do that. In the UK, we see it as an opportunity, not only to take the content that we're making for broadcast and put it on Paramount+, but the other way around as well. The investment that we're making will have more than one home and more than one opportunity to reach an audience. More than half of the top 30 shows on Paramount+ came from CBS and we're aiming for that same kind of success.
NB: Part of your cluster includes Israel. Does that market influence our approach to new markets?
MK: One of the biggest creative hubs in the world, Israel is a country that punches way above its weight in terms of creativity. Everybody knows some of the better-known Israeli shows that have gone on to the global hits like Euphoria and Homeland, which was a SHOWTIME show. What we want to make known is that Israel is a creative powerhouse for the whole ecosystem at Paramount and is fueling Paramount+.
We bought Ananey in February 2020, and ever since we bought it, we really pivoted to focus on production and development. It has gone from being an organization that was well known for a lot of young adult and kids programming to now building up a really strong reputation in global dramas.
---