Marc DeBevoise, chief digital officer of ViacomCBS and president and CEO of CBS Interactive, on the company's plan for digital growth.

There won't be just one winner of the ongoing streaming wars. Instead—according to a discussion at CES between Variety editor Cynthia Littleton and Marc DeBevoise, chief digital officer of ViacomCBS and president and CEO of CBS Interactive—multiple players will compete for a coveted subscription on consumers' monthly bills.
DeBevoise likened being in the competition to being on a rocket ship, with seats for multiple players. "There's not unlimited seats … consumers will only take so many [services]."
While streaming continues to grow in popularity, DeBevoise said it doesn't cancel out those who use traditional MVPDs. "There's a lot of data out there that says there's going to be more and more subscriptions and it's not the total detriment of the multi-channel universe," DeBevoise said. In fact, he said a large number of CBS All Access subscribers surveyed also subscribe to cable and/or a vMVPD. "It's not a pure cord-cutter service, it's actually the opposite. It's really a premium add-on service for multi-channel subscribers," he said of CBS All Access. He cited the ViacomCBS carriage deal with Comcast—announced hours before DeBevoise took the stage, which marks the first time the CBS All Access app will be available on an MVPD-based set-top box.
DeBevoise also outlined the growth potential for ViacomCBS' SVOD services. "From the research we've done, we see 200 million subscriptions up for grabs over the next 3-5 years, with about 180 million out in the marketplace today," he said. "Netflix can't double, it's already got almost the entire population of the United States. Amazon Prime is going to have trouble doubling. There's going to be others coming in to soak up that subscription base. We believe we're going to have CBS All Access and SHOWTIME able to soak up a portion of that 200 million available subscriptions."
The CBS All Access Advantage
CBS All Access launched in 2014 and was the first SVOD service created by a traditional broadcast network. As part of the team that launched the service and which will continue to help it grow, DeBevoise said the main thing he learned from the endeavor is to please your audience.
"I think that's what people sometimes forget in this space, [they] just solve [their] business problems and don't necessarily think about how it interacts with the consumer," he said. "We've gotten really smart about how we attract audiences and how we convert them into subscribers."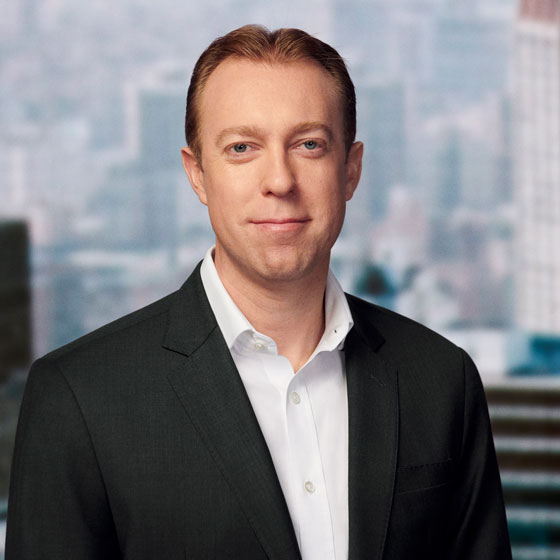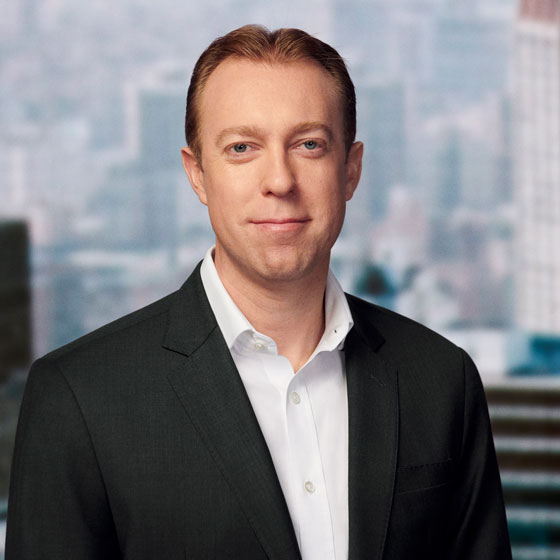 ""We've gotten really smart about how we attract audiences and how we convert them into subscribers.""

Marc DeBevoise

Chief Digital Officer of ViacomCBS and President and CEO of CBS Interactive
DeBevoise noted that the company's investment in original content has increased its subscribers. In 2014, CBS All Access only had three original shows. By the end of 2020, there will be 14 new series, and a new tentpole every quarter, beginning with Star Trek: Picard, which airs on Jan. 23, followed by the Stephen King adaptation, The Stand.
CBS All Access also has a unique advantage among its competitors with live TV, including sports, which is a big draw for consumers. DeBevoise added that the recent win of the rights to  UEFA Champions League soccer in 2021, will help keep sports fans throughout the slower summer months, which are devoid of the big draws like the NFL and NBA.
A Digital-First Mentality
DeBevoise, who previously served as the COO of CBS Interactive prior to his current role as CEO of CBS Interactive and chief digital officer of ViacomCBS, asserted that following the merger, ViacomCBS is now the sixth largest digital media company in the United States, according to Comscore, and the only companies outperforming it are larger tech and search sites, like Amazon and Microsoft.
ViacomCBS has 200 million users across its sites, apps, and platforms (excluding OTT, which is not tracked by Comscore), including CNET, GameSpot, the brands attached to the CBS Television Networks, the Viacom television network brands, and Pluto TV.
"Our footprint is so massive," he added. "It's a great opportunity to grow those businesses and much different than our media competitors."
---