"I remember the first year of Clusterfest … popping into the room and seeing it completely packed, like wall-to-wall, and thinking, 'Okay, this is going to be alright.'"

When comediens Julia Shiplett and Tim Platt take the stage at the Larkin Room in San Francisco's Graham Civic Auditorium for Clusterfest this weekend, it'll likely be the biggest crowd that's ever heard their comedy.
And that's what Comedy Central wants from the nearly 20 up-and-coming comedians who are part of the "Up Next" showcase at the festival, which takes place Friday, June 21 to Sunday, 23 in San Francisco.
Clusterfest will feature an all-star line-up of comedians, including John Mulaney, Amy Schumer, Patton Oswalt, and many more. But, Shiplett and Platt—along with Chris Estrada, Shane Gillis, Molly Kearney, Shapel Lacey, Tim Miller, Mary Beth Barone, Ayo Edebiri, Christina Galston, Luke Mones, Kaleb Stewart, Esteban Touma, Demi Adejuyigbe, Mitra Jouhari, Greta Titelman, Nate Varrone and Max Wittert—haven't been on TV, nor have they previously been in Comedy Central's arsenal of talent.
"Up Next" has grown into a three-day event at Clusterfest and is an extension of the network's ability to introduce talent into the development pipeline. Some of the previous "Up Next" comedians included Jaboukie Young-White, who is now a contributor on The Daily Show with Trevor Noah, Ramy Youssef, the star and creator of the Hulu hit Ramy, and Bowen Yang, a writer on Saturday Night Live.
The potential for talent, whether part of Viacom, or beyond, is how the network has always functioned, and how they decided on who would be a part of this special showcase at its live event this summer.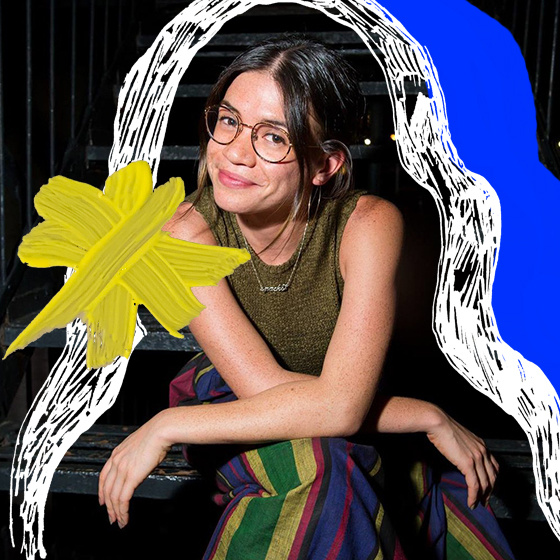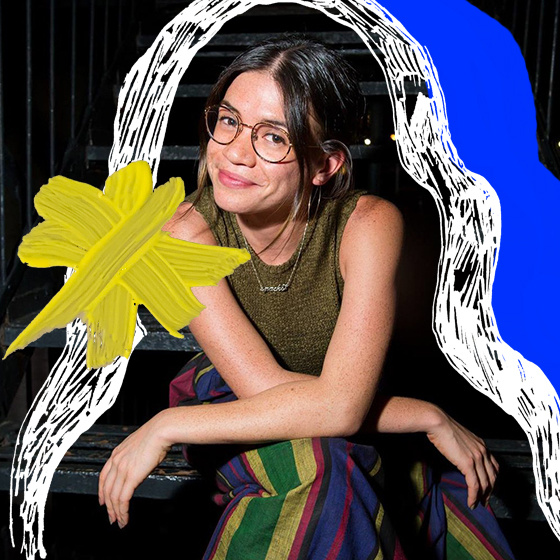 "AS A NON-FAMOUS COMEDIAN, I WILL GO WHERE ANYONE REALLY WANTS ME"

Julia Shiplett
Julia Shiplett, a Brooklyn resident and Chicago native, is one of the comedians kicking off the first night of Up Next on Friday.
"As a non-famous comedian, I will go where anyone really wants me. Whether that is clubs or bookstores or dungeons, really wherever," she said, explaining what types of venues she usually performs in across New York City.
Read more: 8 Clusterfest Comics On What's Behind A Joke
Shiplett quickly predicted Comedy Central's vision for the "Up Next" line-up, saying she hopes that by being a part of Clusterfest, you are fresh in the network's mind for future projects.
"Comedy Central is looking for people who are not discovered yet, but I think that in a lot of cities like New York, L.A. and Chicago, there are people who don't necessarily have big followings yet, but it's cool that Comedy Central is creating a platform to get those people a little bit more in the spotlight," Shiplett said. "Hopefully, it's Comedy Central's way of being like, 'Okay. If we like you, these are the types of people we want to keep working with, and developing and giving a voice to in the future.'"
Filling A New Talent Pool
She's exactly right, as confirmed by the talent scouts for Comedy Central, who discover comedians, not only for Clusterfest, but for the network's similar programs spotlighting new talent.
Bill McGrath, manager of talent and development for Comedy Central, and Ryan Moran, senior director of talent and development, said when casting in twelve cities over the past year, they looked for comics who were "pretty much going to break through immediately."
"We pride ourselves on being a talent-forward network and everything we do is sort of guided by these unique voices. So, in terms of Comedy Central staying strong in showcasing performers at this level where they haven't been on TV, or haven't worked with us before, it's definitely important to us to keep this pool of talent revitalized and fresh and exciting," McGrath told Viacom.
Moran agreed, saying this is Comedy Central's way of banking on talent right out of the gate.
"It's very meaningful to give comics we truly feel are gonna break out their first real shot. And I think long term, talent feels like we took a shot on them super early on in their career and hopefully we can continue to build with them as we have," he said.
Pictured: Comedian Demi Adejuyigbe. Illustration by Hannah Kunkle.
Clusterfest, which is taking place the same weekend as BET Experience, is one of Viacom's many live events this summer as the company invests more heavily in the experiential space— at a time when consumers are demanding these types of events.
"I wouldn't necessarily call us skeptical the first year of Clusterfest, but I think we were very cautiously optimistic in terms of how this was going to go," Moran explained, recalling the first Clusterfest in 2017.
Luckily, comedy is having a huge moment right now, according to McGrath and Moran.
"There's such an appetite for these live experiences. And [comedy is] so huge and popular right now that I remember the first year of Clusterfest wondering, okay, we have our first 'Up Next' show at 7 p.m. on a Friday and popping into the room where we were going to have it and seeing that room completely packed, like wall-to-wall. And thinking, 'Okay, this is going to be alright.'"
---