MAY 23, 2022
By Nicole Bitette
Photos by David Williams
"Every single job that I've had in my life has been about driving change and transformation."
Our In the Office With ... series, gives Paramount executives the opportunity to reveal a little bit about who they are, how they lead, and what drives them in the day-to-day.
When David Lawenda was growing up, dinner table conversation centered on entertainment. With a TV and film producer father, he spent summers working on the set of his dad's shows. But it was selling vacuums door-to-door that made him realize he had a talent for sales.
In his role as EVP of Digital Sales and Strategy at Paramount, Lawenda found the perfect marriage of his passions. He leads a sales team of roughly 500, who are all focused on bringing in digital ad revenue across our company's portfolio of iconic brands and ad-supported streaming services, including Paramount+ and Pluto TV.
"The ad-supported streaming space has been strong now for several years, and the pandemic and changing consumption habits accelerated its growth," Lawenda explains. "My team is in an exciting position to drive growth for the company."
Lawenda started at Viacom in 1994 and spent his decades-long career in advertising sales, navigating through the company from the domestic television networks to the cable brands, and other divisions before leaving for stints at Univision and Facebook, where he introduced ads to the Instagram platform. CBS pulled him back in 2015 where he continued as a part of the ad sales organization until he was elevated to his current role at Paramount following the merger of Viacom and CBS in 2019.
Amid the rise in streaming advertising, Lawenda expects Paramount's advantage in the industry to continue thanks to its longstanding relationships with partners and its early foray into ad-supported streaming.
This interview has been edited and condensed for clarity.
---
Nicole Bitette: Let's start from the beginning. What was your first professional role?
David Lawenda: My dad was in the media and entertainment business, so I was exposed to our industry at a very early age. He worked at CBS for 10 years in the 1970s and I would visit him at the CBS offices when I was a kid. Advertising, media, and entertainment was dinner-time conversation for my family. I went to Georgetown and over the summers I worked as a production assistant on several of my dad's television shows. That was really my foray into the media entertainment industry. After graduation, I participated in an account management training program at the ad agency DDB Needham and then went on to a formal sales training program at Turner Broadcasting on CNN, where I cut my sales teeth. I was recruited by Viacom in 1994 when I joined the Paramount Domestic Television Group, which was the syndication arm with franchises like Entertainment Tonight, Star Trek—a lot of the shows that are still with us.
NB: How have your past experiences shaped your current role?
DL: I love a good challenge. As far back as when I was 17, selling vacuum cleaners door-to-door, every single job that I've had in my life has been about driving change and transformation. I'm drawn to any role that allows me to do that. My current role is about driving transformation. I launched United Paramount Network and rebranded and launched Spike TV with (now Paramount CEO) Bob Bakish while at Viacom early in my career, and later I took a job at Univision trying to reposition a Spanish language network as a competitor to the English language broadcast networks. In both roles, I focused on rebranding, refreshing and repositioning established media brands to the advertising marketplace. When I joined Facebook, Instagram wasn't yet monetized since they weren't taking ads. My team and I launched and led their U.S. monetization strategy in 2013, which drove $1B in two years.
NB: It seems like an exciting, if challenging, time to be in the advertising business.
DL: My team and I get to enjoy monetizing Paramount's growth engine. That is incredibly exciting. Needless to say, with those bragging rights comes a lot of responsibility and in this case, means enormous revenue growth expectations by Bob Bakish and CFO Naveen Chopra over the next five years. That's the exciting challenge of it all.
NB: What's going on in the ad-supporting streaming industry right now? Break it down for us.
DL: The ad-supported streaming space has been strong now for several years, and the pandemic and changing consumption habits accelerated its growth. Streaming advertising is no longer a trend. The marketplace accepts that streaming is the future, and audiences understand that advertising provides a fair value exchange for premium content. Within the next two years, more than a third of all households will be cord-free in the United States. As of Q3 2021, households were using more than seven streaming services. And, they're starting to prefer the ad-supported streaming platforms, which is why juggernauts like Pluto TV are doing so incredibly well. In 2022, streaming revenue between subscription-based services and ad-supported services in the industry is expected to reach $65B and grow 34% over the next two years, according to eMarketer. In Paramount's Q1 2022 earnings report, we reported $1.1M in Direct-to-Consumer revenue between subscriptions and advertising. I'm really happy to work for a company that placed a very big bet on streaming when we did, as CBS launched CBS All Access in 2014. My team is enabling success for the biggest growth area of the company, and I'm very bullish on what the future holds.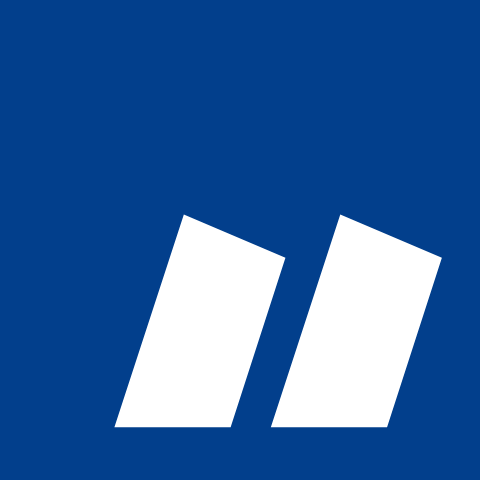 The marketplace accepts that streaming is the future and audiences understand that advertising provides a fair value exchange for premium content."
---
NB: What is Paramount's approach to ad-supporting streaming?
DL: To understand our ad-supported streaming strategy, I think we need to first acknowledge that Paramount is the only media company to fully embrace an ecosystem of free, pay, and premium streaming services for consumers. We are doing this to keep up with a rapidly transitioning industry with huge and constant shifts in consumer behavior. With tons of new distribution channels, audiences have splintered in really material ways. So it is very hard, to near impossible, to find consumers en masse like we have, in today's world. That said, ad-supported streaming is part of Paramount's plan to provide choice to consumers and content when and how they want it. We are the leader in ad-supported streaming. Paramount is everywhere, on every platform that matters. We reach audiences of all ages with content that has both breadth and depth.
NB: Netflix recently announced the launch of an ad-supported tier. Will more competitors change the ad-supported streaming ecosystem?
DL: I'm not surprised by Netflix's announcement. We've been serving ads since we launched CBS, so we've been an ad-supported media company for as long as we've been around. We've always known that consumers want choice and advertisers need solutions. We've seen time and time again in the media industry with both ad-supported and subscription revenue models that there have been times where one model would lead the other. That's why I believe AVOD services will continue to play a very defining and increasingly important role in this space.
SMALL TALK
What did you grow up watching as a family?
DL: Sundays were a family day. We'd have brunch together in the morning and watch the CBS News shows and then Sunday night was CBS primetime. Always.
What are you currently binging?
TG: I'm binging 1883 after a crazy binge of Yellowstone. I'm a huge fan of both.
What do you look for when hiring leaders for your org?
DL: I see leadership as an opportunity to serve others. It's the whole premise that leaders are at the bottom of an organizational chart. It's our job to listen to the teams and serve the teams above us to share our power and control. I care that the leaders that work for me have a maniacal focus on business, people, and culture. I look to see if they're authentic, caring, and compassionate. And, that they inspire their teams to realize their full potential—not just from a business perspective, but from a personal growth perspective, as well.
NB: Explain EyeQ, our integrated suite of digital and creative ad solutions.
DL: We built EyeQ specifically so brands can reach their consumers in a really scaled manner. There are very few places where you can get the kind of reach we provide, plus the quality because our content is premium all the time.
NB: How have our partners responded to EyeQ?
DL: We've cemented our position and our must-buy status in the industry. EyeQ was met with great enthusiasm and cautious optimism when we first launched because we brought a solution. We did a listening tour during the pandemic and we continually heard from advertisers that it's harder to reach a huge audience on linear television due to fragmentation and media consumption changes. What advertisers are looking for is scale, incremental reach, and quality. We delivered on every one of those when we rolled out EyeQ. We brought solutions to every one of their asks. Every single one of our clients is transacting with us via EyeQ.
"AVOD services will continue to play a very defining and increasingly important role in this space."
NB: What are you most excited for, or proud of, from the company this year?
DL: I'm really proud of our company for its continued expansion into streaming. We hosted a big Investor Event three months ago where we announced that we are increasing our 2024 global, Direct-to-Consumer content expenditures goal from $4B to $6B. I'm proud that our company just keeps doubling down on content and streaming. For my team, I'm endlessly proud of our ability to land the plane with EyeQ and to drive such outsized revenue growth year after year. I'm immensely proud of my organization's focus on not just the business pillar, but also the people and culture pillars. Given all the challenges with the economy and the pandemic, we never, ever lost focus on the business, our culture, and our people. As a result, we have a highly engaged workforce that loves coming to work every day. That really lights me up and it's something I'm very proud of.
---