OUR COMMITMENT TO DIVERSITY & INCLUSION
Diversity, inclusion, equity and belonging are priorities for ViacomCBS. To be the best creators and storytellers possible, we are committed to making our company a place of inclusion that reflects, celebrates and elevates the diversity of our audiences. That commitment only intensified in 2020, as an inescapable cultural reckoning led us to confront systemic racism and bias, and to reexamine our role in making diversity, inclusion, equity and justice a reality for everyone. As a content powerhouse with global reach and influence, we know we have more work to do. We fully recognize our responsibility to use our platforms to connect the world, create culture, mark the moments that matter to us all and make meaningful and lasting change.
A Note from Bob Bakish

CEO & PRESIDENT, VIACOMCBS

At ViacomCBS, our commitment to diversity and inclusion is a shared mission that starts at the top with me, our leadership team and our Board of Directors. It's reflected in the legacy of our brands and content, and in the initiatives we support to develop diverse talent in front and behind the camera. It's rooted in the way we engage our employees and work with our partners. It's ingrained in how we stand with and speak up for the communities we serve when we see injustice. And though we're proud of how far ViacomCBS has come in promoting diversity, inclusion and belonging, we know we can and must do better in the areas where we fall short of our commitment.

Since the merger of Viacom and CBS, we've been focused on building a strong company culture where all of our employees feel equally empowered to succeed, with an inclusive environment that will attract creative and innovative minds from all backgrounds. As one of the largest content producers in the world, we recognize the direct impact that our culture and workforce have on the stories that get told and the diversity represented on screen. Because of this, we have a unique responsibility to ensure our workforce – at all levels – reflects the audiences and communities we serve.

In our Diversity & Inclusion website, you'll learn how we're making inclusion, equity and belonging cornerstones of our culture and business. We continue to have a female-majority board. And this year, we've made good progress in our efforts to elevate underrepresented voices with new initiatives, including BET's Content for Change, CBS News' Village diversity initiative and MTV Entertainment Group's First Time Directors program for women and Black, Indigenous and People of Color (BIPOC) filmmakers. CBS also announced a target for a minimum of 40% BIPOC representation in its writers' rooms beginning the 2021-2022 broadcast season, with the goal to increase that number to 50% in 2022-2023. The network followed up by announcing a target for all future unscripted programs to have casts with at least 50% of the contestants being BIPOC, as well as allocate at least a quarter of its annual unscripted development budget to projects created or co-created by BIPOC producers, starting in the 2021-2022 season.

And internationally, we introduced our "No Diversity, No Commission" policy that spans 180 countries and requires production companies to adhere to diversity guidelines before budgets are signed and productions are approved to begin. We also continue to deepen our longstanding partnerships and support the work of diverse creators, including Tyler Perry, Will Packer and others. But there's more work to do, especially when it comes to the make-up of our workforce.

In terms of the demographic data we're sharing in this report, we're focused on gender and ethnic diversity across all levels of our organization, from the entry level through our senior leadership team. We're examining this data on a group-by-group basis to understand the trends taking place and how we can improve our diversity at the most senior levels of our organization. Across all levels, we're also focused on transparency around pay equity and advancement so that all of our employees can equally advance and thrive. We've already set goals and linked our compensation to increasing our diversity because we're committed to making our leadership more reflective of our broader company and audiences.

Sharing this information is an important part of our efforts and commitment to building a culture of transparency and accountability in our path toward progress. Across ViacomCBS, we're united in our mission to be a force for lasting change in achieving diversity, inclusion, equity and belonging for all. We look forward to keeping you updated on how we're progressing on our journey going forward.

A Note from Marva Smalls

EVP, GLOBAL HEAD OF INCLUSION, VIACOMCBS; EVP, PUBLIC AFFAIRS, KIDS & FAMILY ENTERTAINMENT BRANDS, VIACOMCBS DOMESTIC MEDIA NETWORKS

We believe that consistently championing a culture of diversity, inclusion and belonging is what makes ViacomCBS a best-in-class company. It's reflected in how we do business, how we serve our audiences, communities and partners, and how we continuously set and reset the bar for fostering a culture of inclusion where everyone feels they belong.

This is a critical business imperative for us, so we strive every day to create a workplace where all of our employees can bring their whole selves to work. Not just a piece or a part, but the full range of their backgrounds, cultures and life experiences that together make us better and stronger.

We want our company to embrace and adapt to our employees exactly as they are because that's what inspires their best work. Their diversity – visible, cognitive and experiential – ensures that the content we create, the business solutions we offer and the partnerships we build, authentically reflect the diversity of our audiences, and employees, and remain relevant in this rapidly evolving world.

In 2020, discussions around diversity, inclusion and equity took center stage across the U.S. and around the globe following the double pandemic of racial injustice, sparked by the police killing of George Floyd in Minneapolis in late May, and COVID-19, which together had a devastating impact on millions of people, particularly in Black and underrepresented communities.

Company-wide, we engaged our employees to allow them to listen to, share with, and support each other. Globally they responded with allyship and support for the various social movements promoting equity for underrepresented communities through a plethora of high-impact content such as "JUSTICE NOW: A BET Town Hall" and "Saving Our Selves: A BET COVID-19 Relief Effort" that raised more than $19 million in commitments for organizations; and the primetime special "Justice for All" on CBS News. Our CBS Sports colleagues created "8:46," a campaign exploring systemic racism through the voices and experiences of its announcers and produced "CBS Sports Connected: What it Means to Be Me," a discussion about what it means to be Black in America. And Nickelodeon amplified the voices and experiences of Black children through its Nick News Special, "Kids, Race and Unity."

And in a powerful tribute to Floyd and other victims of racism, on June 1, networks within our MTV Entertainment Group – including MTV, VH1, and Comedy Central – BET and others all went dark for eight minutes and 46 seconds, reflecting the time that a policeman kept his knee on Floyd's neck, resulting in his death.

We have learned that our dynamic platforms allow us to turn up the volume so unfairly marginalized voices can be heard loudly and clearly. And we do this work not only when it's convenient or when we are being scrutinized; diversity and every day inclusion is an intentional focus at all times… because that's who we are.

Internally, this belief drives the many programs we support to develop our talent, engage our employees and create an environment where all of our people are empowered to succeed. It's reflected in our legacy of initiatives to nurture diverse talent in front and behind the camera, including our ViewFinder Emerging Directors Program, Nickelodeon Writing and Artist Programs, SHOWCASE, VIACOMCBS ON TOUR and ViacomCBS Writers Mentoring Program and Directing Initiative. It's supported by the establishment of new inclusivity councils across our company, along with our Employee Resource Groups, which engage more than half of our workforce and provide forums for our employees to flourish personally and professionally, while offering direct business support to all our brands. It shows up in our Global Inclusion Week, which in its third year, continues to spark thought-provoking dialogue and reinforce our commitment to courageous conversation that moves us toward a more inclusive and equitable world.

And though we've come a long way, we also have much farther to go. We know that doing the same thing and expecting different results is not going to work. So whether we're amplifying the voices of underrepresented communities or condemning systemic racism, we are committed to being a catalyst for change.

Ours is a shared journey. And in publishing this overview of our work, we're increasing our transparency around our efforts to hold ourselves accountable for creating an environment that is diverse, equitable, and inclusive for all of our employees.
With our immense reach and unique privilege to help change perceptions with our content, we are resolute that diversity and inclusion must be present in the projects we are involved with, whether intended for our own screens or for distribution. This mandate includes the content itself, as well as the writers, artists, showrunners and various other creators behind the scenes. Our longstanding company-wide diversity and inclusion talent initiatives have been trailblazing, but we've accelerated our commitment to fostering diverse talent. We launched several new programs that expand our focus on social justice and equity and provide more opportunities in front of and behind the camera. In addition, we continue to grow and ensure diversity among our suppliers and the entities they partner with to deliver crucial goods and services to our global creative and operational supply chains.
Key Content Initiatives Across Our Brands
The Nick programs are among the best in the business and offer underrepresented creators with unique voices opportunities to develop their skills, get professional development and launch careers. A spot in the Nick Writing Program gives participants exposure to seasoned writers and executives and a chance to embark on a career as a writer for Nickelodeon's scripted live-action and animated television productions. Similarly, the Nick Artist Program offers aspiring artists from diverse backgrounds the opportunity to hone their skills while working on our animated television shows in three tracks: storyboard, general and computer graphics generalist.
Nickelodeon, Nick Jr. and Noggin have a long track record of nurturing and bringing to the screen programs that celebrate diversity and inclusion, such as "Dora the Explorer," a global phenomenon that has crossed social, racial and language boundaries and has a following of millions of children around the world. These networks are continuing this tradition with "Tyler Perry's Young Dylan," "The Casagrandes" "Santiago of the Seas" and the revival of "All That."
Paramount CEO Jim Gianopulos co-headed an Academy of Motion Pictures Arts and Sciences task force that developed new criteria and inclusion standards for films eligible to be considered for Best Picture. Beginning in 2024, prospective Best Picture nominees will need to meet specific requirements pertaining to gender, race, ethnicity, sexual orientation and disability, in front of and behind the camera, in order to qualify for nomination. Previously, Paramount joined with the Motion Picture Association to express support for the British Film Institute's D&I Standards & Guidelines in storytelling.
Internally, Paramount partnered with the Office of Global Inclusion to launch the SUMMIT Committee, a group of diverse colleagues from multiple areas of our business who contribute their insights and perspectives on films and TV shows under consideration, to ensure that our content embodies the rich diversity of our audiences. As part of the company-wide Content Creation Council, the studio reconfigured its development and greenlight process to mandate that all productions complete a detailed plan to enhance access and opportunities for historically underrepresented groups. Additionally, in June 2020, the division's Domestic Marketing, International Marketing, and Distribution teams launched "Project Action" to advance diversity and inclusion in all aspects of marketing and distribution. Project Action includes a Diversity & Representation Creative Review process for marketing campaigns.
SHOWTIME content has consistently told stories about diverse communities for over two decades. Beginning with groundbreaking and beloved series like "Soul Food," "Queer as Folk" and "The L Word," the brand's dedication to inclusive content continues today with late night talk show "Desus & Mero," Lena Waithe's "The Chi," LGBTQ+ comedy series "Work in Progress" and the limited series "The Good Lord Bird," starring Ethan Hawke and based on the novel by James McBride. In addition to programming, SHOWTIME has also recently formed a Diversity & Inclusion Council. Comprised of an annually rotating group of employees, the council works to develop policies and practices that foster a more inclusive environment and allow SHOWTIME to better serve its audience – addressing everything from hiring and advancement to creating a culture that helps build and retain a diverse and high-performing workforce. SHOWTIME has also organized a Multicultural Unit, an employee team of cultural advisors across various disciplines who support SHOWTIME programming with authentic engagement that elevates the brand's cultural connection among diverse audiences and content creators.
Since championing earlier works like Ntozake Shange's groundbreaking, Broadway-produced and Obie Award-winning drama "For Colored Girls Who Have Considered Suicide/When the Rainbow is Enuf" (1977) and "Parting the Waters: America in the King Years 1954-63" (1988), Taylor Branch's Pulitzer Prize-winning three-volume history of the civil rights movement, Simon & Schuster has sought to ensure its books and its audiences fully reflect our diverse society. That commitment across Simon & Schuster imprints continues with recent works, such as Saeed Jones' "How We Fight for Our Lives," winner of Best Gay Memoir/Biography at the 2020 Lammy Awards for LGBTQ+ books; "Genesis Begins Again," Alicia D. Williams' debut novel that won both the Newbery Honor and the Coretta Scott King/John Steptoe Award for New Talent (Author) in 2020; and Kiese Laymon's "Heavy," which won the Carnegie Medal for Excellence in Nonfiction in 2019.
The publishing house also makes sure that its employee base reflects its readership and our larger society. Notably, in July 2020, Dana Canedy was named publisher of the Simon & Schuster imprint, becoming the first Black publisher in the company's history. In November 2020, the imprint announced that the former executive editor of the Miami Herald Mindy Marqués would join the team as vice president and executive editor. In addition, Amanda Armstrong-Frank was appointed the first director of workplace culture and diversity initiatives, and Sienna Farris was named vice president, director of multicultural marketing.
ViacomCBS Networks International
ViacomCBS Networks International (VCNI) launched its "No Diversity, No Commission" content policy across the company's international properties, effective October 2020. The policy, which started at ViacomCBS Networks U.K. in July, is designed to promote and increase diversity on screen and in all roles behind the scenes. Among other changes, the policy requires that production companies meet prescribed diversity and inclusion guidelines prior to getting a final sign-off from VCNI. The policy also includes "New Faces, New Voices," a search for diverse contributors that aims to boost on-screen representation, and the "Promotion Opportunity Project," created to identify and support the promotion of Black, Asian and Minority Ethnic (BAME) talent in the U.K. production sector.
VCNI's announcement that Jodie Turner-Smith was tapped to play the role of Anne Boleyn in Channel 5's three-part drama series is an example of its commitment in action. The group's initiatives to nurture diverse talent will also champion a number of mid-level freelancers and aid their career progression. This ties in well with the new Diverse Panel Pledge, which mandates that executives only accept speaking engagements where diverse voices are represented. Additionally, across Europe, the Middle East, Africa and Asia, 30% of VCNI's 2021 budget will focus on elevating stories about underrepresented groups and issues. In Latin America, 25% of VCNI Studios' budget will be dedicated to the education and development of projects by BIPOC creators.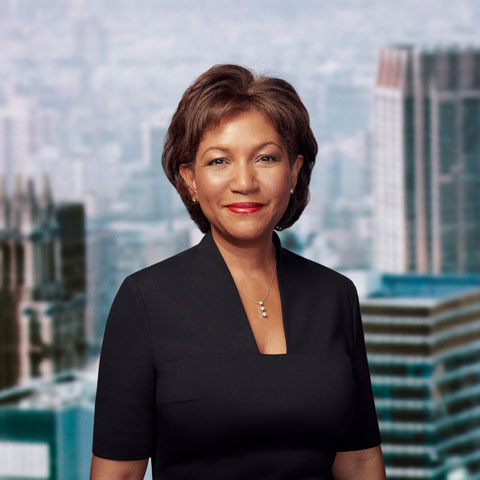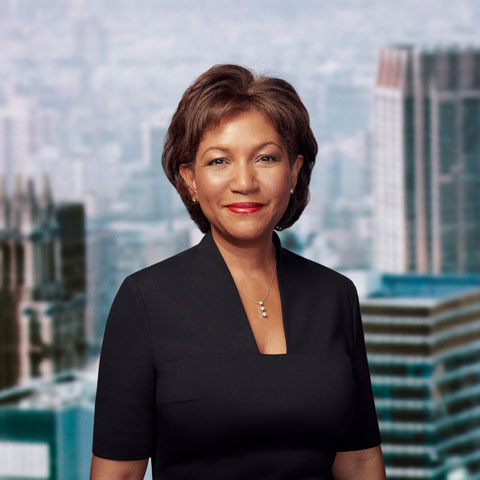 "We serve diverse audiences, which, to us, goes beyond entertaining or informing viewers. It means advocating for our communities, using ViacomCBS content and platforms to spur productive dialogue and inspire change. It's also why we're focused on furthering our partnerships with policymakers, governments and civil society organizations around the world. By working together, we have the best chance to advance on issues of racial justice, public health, civic engagement and other critical causes."

DeDe Lea

EVP, Global Public Policy and Government Relations
Our History of Inclusive Content
We are passionate about creating content and experiences that connect with and celebrate our audiences in more than 180 countries and 45 languages.
This commitment has shaped a long history and rich tradition of influential consumer brands. ViacomCBS founded LOGO, the first ad-supported cable channel inspired by the LGBTQ+ community, and operates BET, the oldest and most prominent cable network devoted to Black culture. Since our merger, the company's expanded list of brands has allowed unique collaborations across various segments, such as the historic, first-ever simulcasting of the 2020 BET Awards on CBS.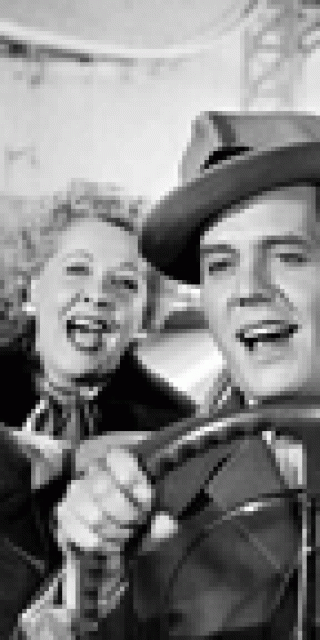 'I Love Lucy' premieres on CBS
10/15/1951
First show to feature a multi-ethnic marriage on American television. Lead actor Desi Arnaz is the first Latino on an English-language primetime show.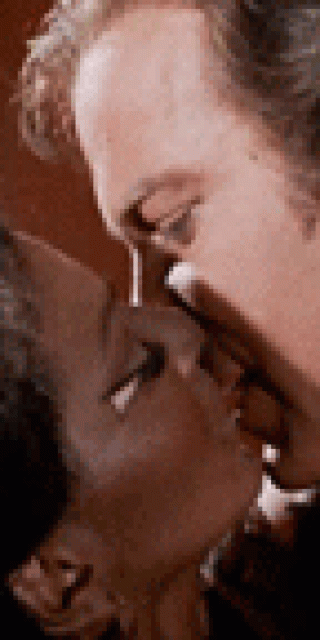 'Star Trek: The Original Series' airs interracial kiss
11/22/1968
First show to air a full interracial kiss between a Black (Uhura) and a white (Kirk) character on American television.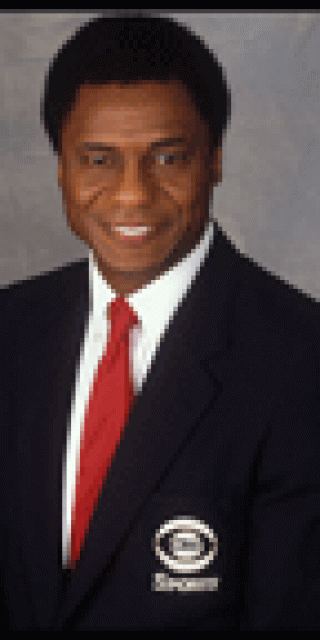 Irv Cross joins CBS Sports as full-time sports analyst
09/21/1975
Irv Cross becomes the first Black full-time sports analyst on national television when he joins CBS Sports in 1971. In 1975, he is named an original member of CBS Sports' pregame show "The NFL Today."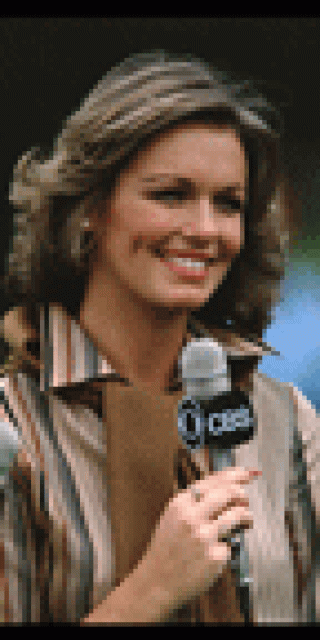 Phyllis George joins CBS Sports as a sportscaster
09/21/1975
Phyllis George joins CBS Sports' pregame show "The NFL Today," becoming the first female sportscaster at a major TV network.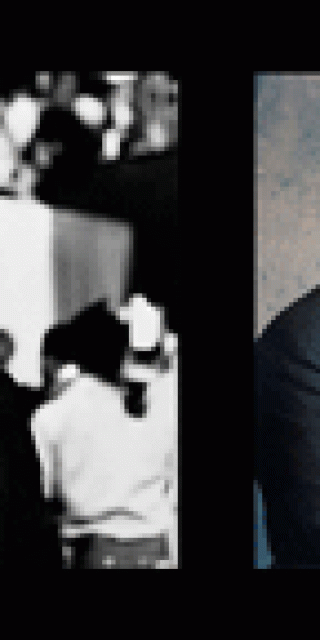 Ed Bradley joins CBS News as a White House correspondent
12/02/1976
Ed Bradley becomes the first Black White House correspondent for a TV network. In 1981 he makes his debut as the first Black correspondent on "60 MINUTES."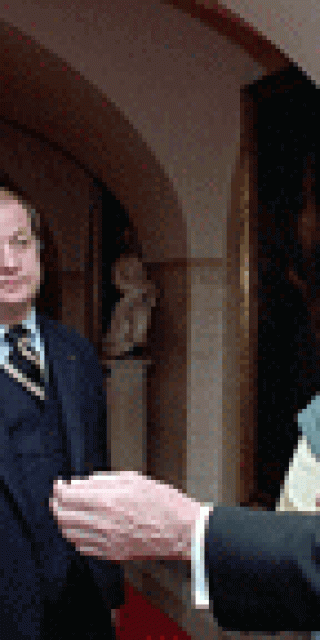 Lesley Stahl joins CBS News as a Whtie House correspondent
11/27/1978
Lesley Stahl becomes CBS News' first female White House correspondent.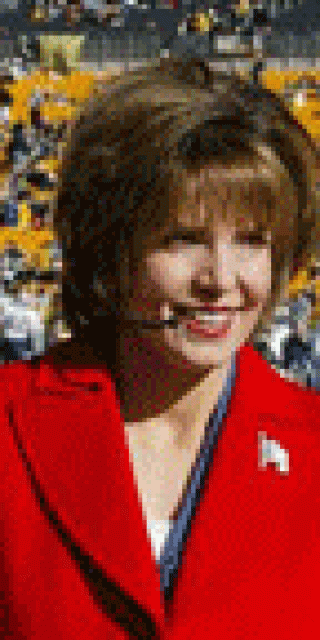 Lesley Visser joins CBS Sports as an anchor
05/26/1984
Lesley Visser joins CBS Sports covering Game 1 of the NBA Finals (Lakers-Celtics) and her long and prestigious trailblazing career leads to her becoming the first woman to receive the Sports Lifetime Achievement Award at the Sports Emmys in 2020.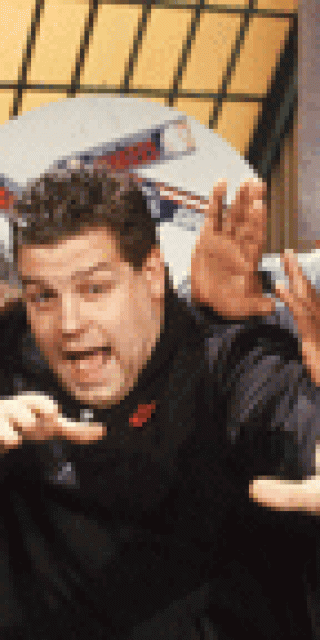 'Yo MTV Raps!' debuts on MTV
08/06/1988
Introduces rap music and hip-hop culture to an entire generation.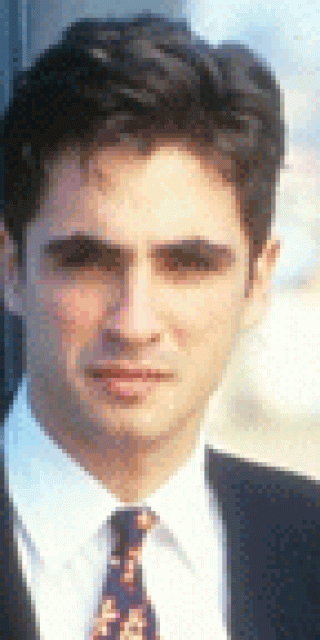 Pedro Zamora appears on MTV's 'The Real World: San Francisco'
06/30/1994
Pedro Zamora becomes one of the first HIV-positive, openly gay men to appear on mainstream television.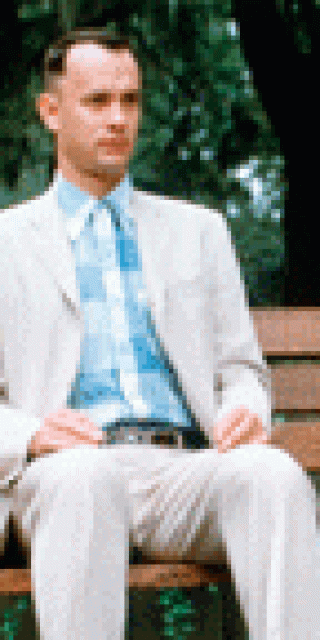 Paramount Pictures' 'Forrest Gump' is released theaters
07/06/1994
The Oscar-winning film includes multidimensional primary characters with mental and physical disabilities.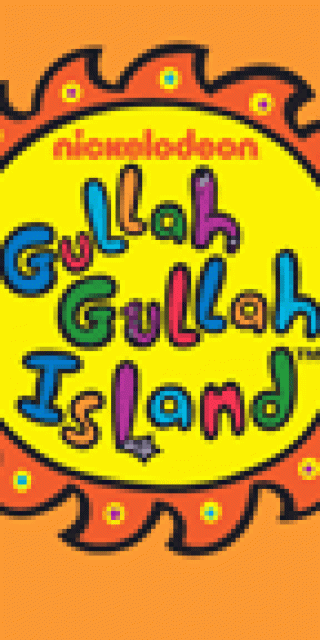 'Gullah Gullah Island' debuts on Nick Jr.
10/24/1994
One of the first preschool shows to feature a majority of African American characters.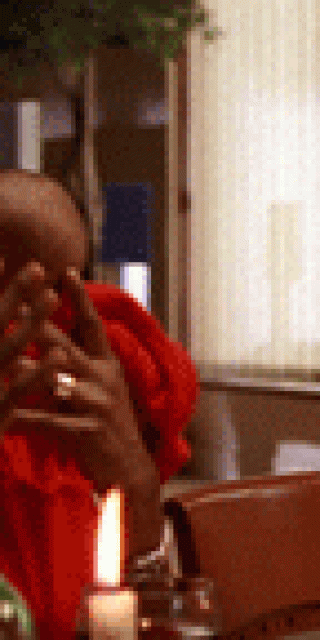 'Soul Food,' starring an all-Black cast, premieres on Showtime
06/28/2000
Premiere of this highly anticipated drama series starring an all-Black cast and airing in primetime, which goes on to garner multiple NAACP Image Awards over its four-year run.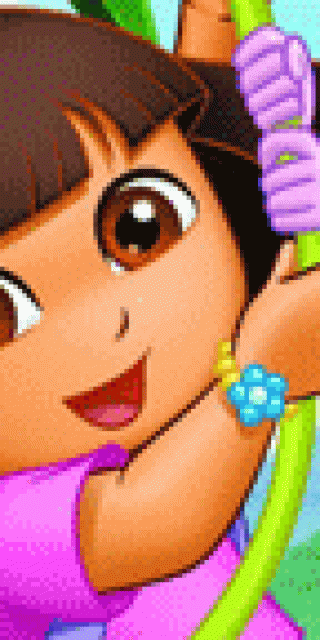 'Dora The Explorer' premieres on Nickelodeon
08/14/2000
Premiere of animated children's adventure series with a Latina heroine who uses English and Spanish to communicate with her friends, overcome obstacles and reach her goals. The show becomes a global phenomenon.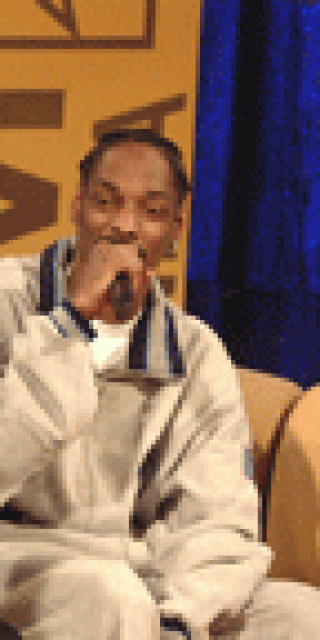 '106 & Park' debuts on BET
09/11/2000
Daily countdown show honors hip hop and R&B music and draws a devoted audience.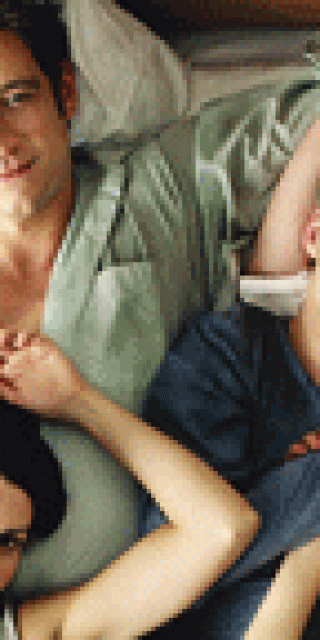 'Queer As Folk' debuts on Showtime
12/03/2000
First hour-long drama to explore the lives of gay men and women in America premieres, going on to run for five seasons.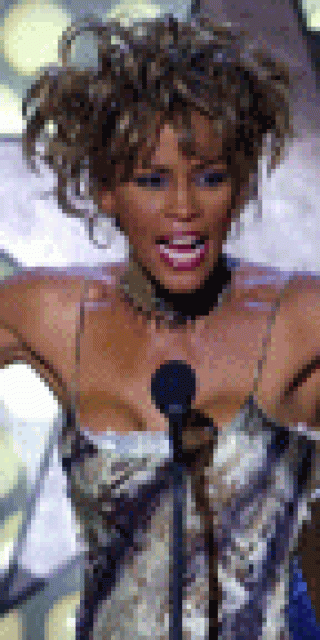 The first 'BET Awards' takes place
06/19/2001
The first 'BET Awards' takes place in 2001, making it the first award show that celebrates Black excellence in all forms.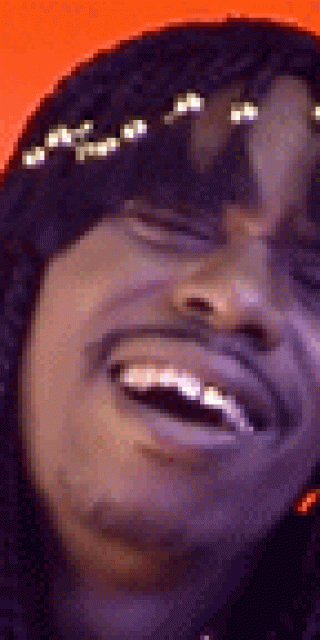 'Chappelle's Show' debuts on Comedy Central
01/22/2003
Groundbreaking comedy show challenges racial and gender norms.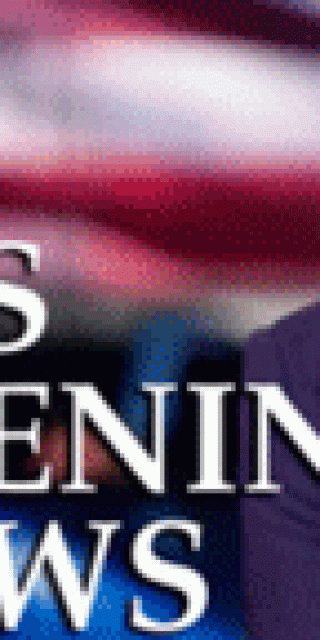 Katie Couric takes over as anchor of 'CBS Evening News'
09/05/2006
With the debut of "CBS Evening News with Katie Couric," Couric becomes the first solo female anchor on broadcast evening news.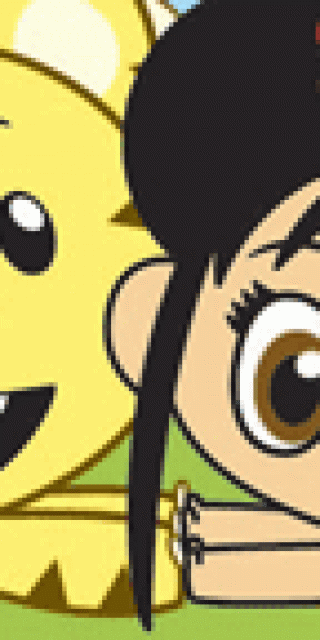 'Ni Hao, Kai-Lan' premieres on Nick Jr.
11/05/2007
Cartoon exposes preschoolers to Chinese culture and the Mandarin language.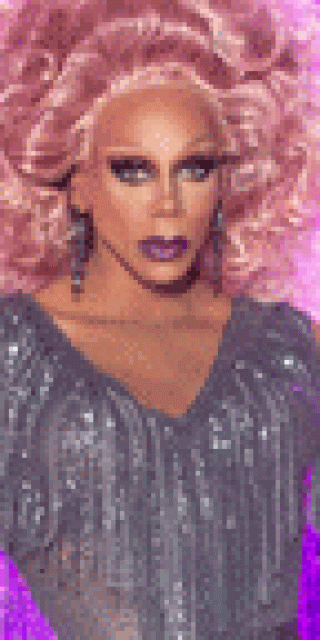 'RuPaul's Drag Race' debuts on Logo
02/02/2009
Reality competition helps to bring drag culture into the mainstream and encourages awareness and acceptance of the LGBTQ+ community.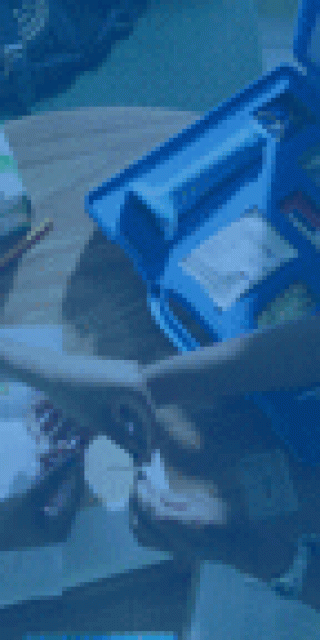 'MTV Shuga' premieres
12/01/2009
Drama series destigmatizes taboo issues related to relationships and sexuality in sub-Saharan Africa.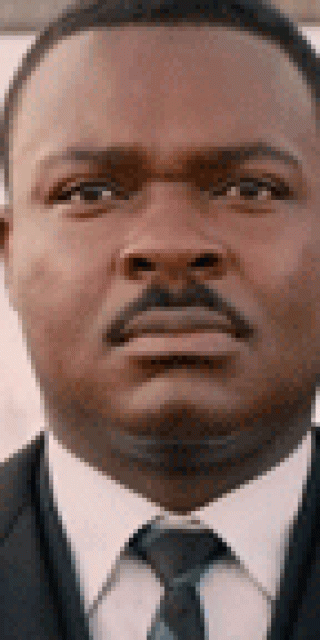 Paramount Pictures' film 'SELMA' is released in theaters
12/25/2014
Director Ava DuVernay becomes the first woman of color to direct an Oscar nominee for Best Picture.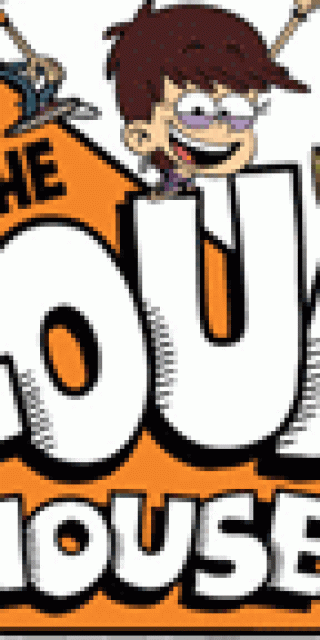 'The Loud House' debuts on Nickelodeon
05/02/2016
Animated series features an interracial, same-sex couple, as well as stereotype-defying portrayals of young females.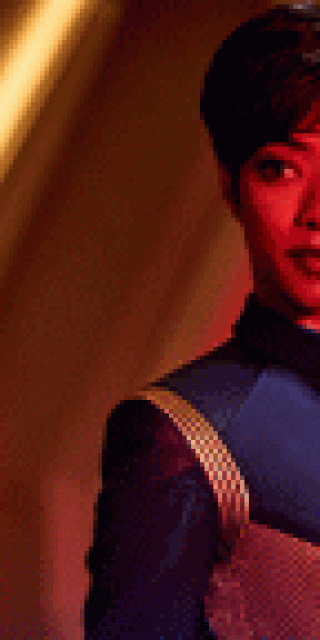 'Star Trek: Discovery' premieres on CBS All Access
09/19/2017
"Star Trek: Discovery" premieres with Sonequa Martin-Green as the first Black female lead of a Star Trek show.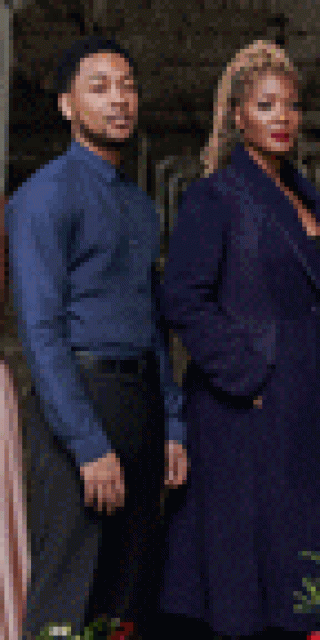 Lena Waithe's 'The CHI' premieres on Showtime
01/07/2018
Drama series created by Lena Waithe premieres, giving an in-depth look at the African American community in the South Side of Chicago.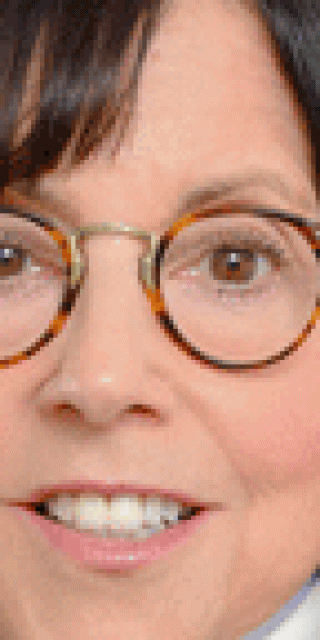 Susan Zirinsky named president of CBS News
03/01/2019
Susan Zirinsky is the first woman to be named president of CBS News.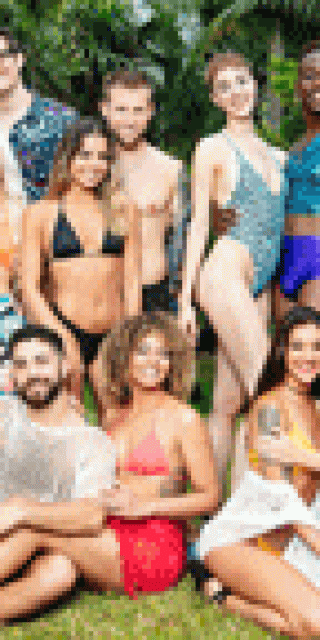 'Are You The One' introduces sexually fluid cast
06/26/2019
All cast members of the reality show's eighth season are sexually fluid.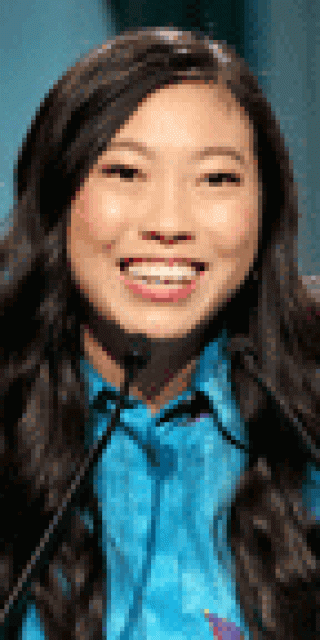 'Awkwafina is Nora From Queens' debuts on Comedy Central
01/22/2020
The brand's first series starring and featuring a predominantly Asian American cast.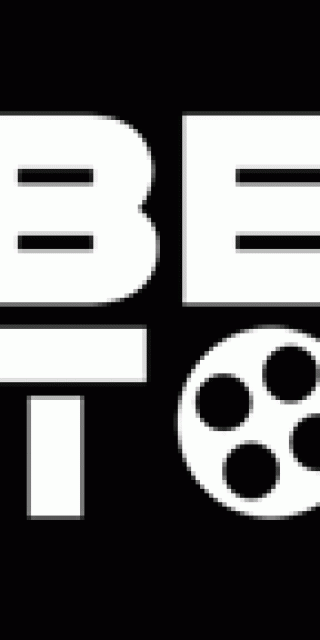 BET launches BET Studios
09/15/2021
The innovative studio venture provides equity ownership to Black content creators.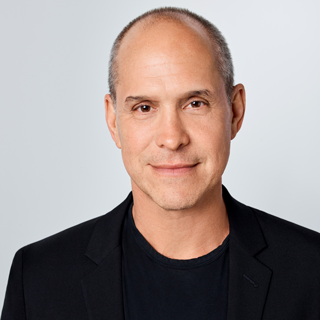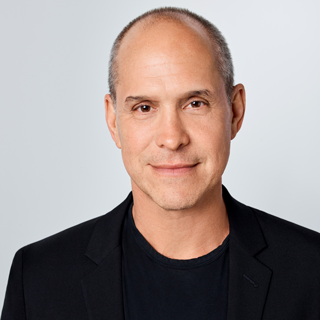 "ViacomCBS was a pioneer in proving the value of underrepresented audiences. When you show diversity on-screen with stories that truly reflect the range of experiences in the world, you're able to build relationships with fans across generational and demographic boundaries. That's not only good business, but it's the right thing to do."

Brian Robbins

President, Kids & Family Entertainment, ViacomCBS Domestic Media Networks
---
STRENGTHENING OUR CULTURE
The creativity and passion of our diverse workforce fuels our company, and it is our goal to create a culture where all employees can do their best work.
To that end, we are committed to diversity and inclusion throughout the employee lifecycle: during recruitment, in development and advancement, and throughout the employee's tenure, enhanced by unique programs that promote belonging and enrich our shared values. Inclusion enables us to think entrepreneurially, remain resilient in change, and move quickly to anticipate and create what's next.
---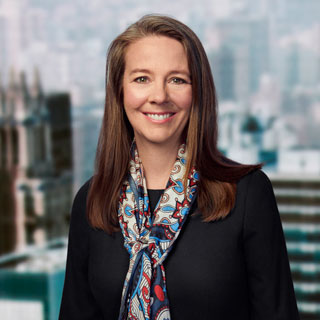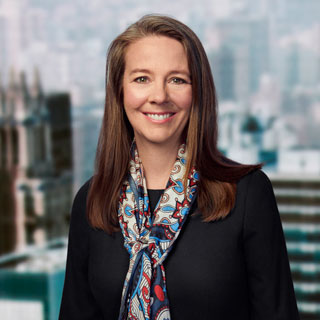 "Our differences make us stronger, which is why we're focused on continuing to expand a diverse workforce in the ViacomCBS Law Department and across our entire company. It starts with us championing a strong culture of inclusion that supports employees in bringing their authentic selves to work. That's how we'll continue to attract, develop and retain the talented people who will drive our company forward."

Christa A. D'Alimonte

EVP, General Counsel and Secretary
Our Workforce Demographics
It is critical that we measure and evaluate our progress as we strive for continuous improvement. One way we can see how far we've come and where we can improve is to examine the racial and gender composition of our employee population. A review of our numbers shows that there is progress in some areas but we cannot rest on any of our accomplishments. Instead, we need to make inclusion a factor in all our actions and ensure its presence at all levels of our workforce.

Gender
We are one of only a handful of companies with female-majority corporate boards in the Russell 3000 Index, which measures the performance of the 3,000 largest publicly held companies in America. We are also near the top of the list of S&P 500 Index companies with the highest percentage of female board members. While we are among the leaders at these high levels of management, we are conscious of how we need to mirror these accomplishments across the company so that we are always first-choice place for work for prospective employees of any gender.
Gender Senior Leadership
We also strive for more parity in gender representation at the senior leadership levels (vice presidents and above) across our global organization, and we continue to review programs and protocols designed to advance this effort. Our board has set an example, so it is important that the way we operate allows for women to ascend to senior leadership roles with a frequency similar to men. This means holding leaders accountable for a gender-inclusive environment at our leadership levels.
---
Race/Ethnicity
ViacomCBS has been proactive in identifying areas of opportunity across our global regions, and we have reviewed our pipeline for hiring, promotion, retention and succession planning through a diversity and inclusion lens. Our employee demographics indicate there is a need for a more intentional focus, particularly at the vice president and other senior levels. We are committed to a more rigorous recruiting and succession planning process, to ensure that our organization reflects the audience we serve.
ViacomCBS. Data collected as of July 31, 2020. Worldwide employees: 22,496; Domestic employees: 16,612. At this time, this analysis was of staff employees only and did not include other classifications such as independent contractors or project-based employees.

Ethnicity is only tracked domestically in the U.S. due to regional variations in the definitions of ethnic diversity.

Senior leadership is defined as those with VP titles and above, which represents 10.7% of the global workforce and 12.9% of the domestic workforce.
---
Recruitment Strategy
To ensure that our global workforce mirrors the diversity of the audiences we serve, we established a path toward next practices in diverse talent recruiting, retention and advancement. ViacomCBS' recruitment strategy provides a framework to ensure we are hiring the most qualified people across all demographics backed by the principles of respect and inclusion.
PIPELINE DEVELOPMENT
Engage diverse talent through a wide range of curated events and programs
Conduct full searches for open executive positions inclusive of diverse internal and external candidates
NEUTRALIZE BIAS
Apply consistent decision-making framework to fairly screen, interview, evaluate and select candidates.
SET TONE AT THE TOP
Hold leadership accountable through robust reporting and analytics.
---
Global Inclusion Advisory Committee (GIAC)
ViacomCBS' Global Inclusion Advisory Committee (GIAC) is a cross-functional, internal council, co-chaired by the CEO and Global Head of Inclusion. It is comprised of senior executive leaders across the enterprise and meets quarterly to discuss key DEI issues and business initiatives.
Find out more
---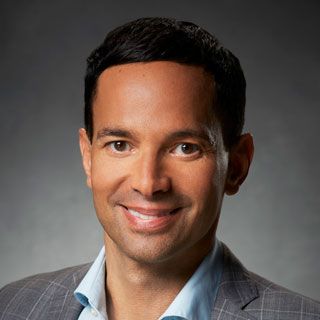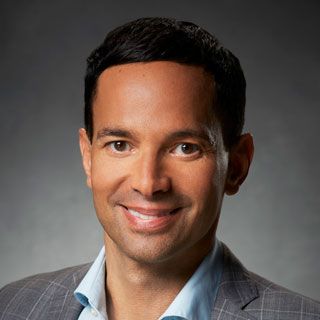 "As one of the biggest and most influential buyers and distributors of content, CBS has the responsibility and unique position to use our platform to effectuate real and lasting change. In the past few months, we've introduced new initiatives toward better representation behind the scenes and our portrayals on air. These commitments span our writers' rooms, our newsrooms and our scripted and unscripted content, as well as our live sports coverage. It's a good start and an important step forward, but there's still work to be done. We look forward to meeting this challenge."

George Cheeks

President & CEO, CBS Entertainment Group
---
Global Inclusion Advisory Committee (GIAC)
ViacomCBS' Global Inclusion Advisory Committee (GIAC) is a cross-functional, internal council, co-chaired by the CEO and Global Head of Inclusion. It is comprised of senior executive leaders across the enterprise and meets quarterly to discuss key DEI issues and business initiatives.
Find out more about the GIAC members
ViacomCBS offers a range of programs, many of them led by employees, that support our diverse employee base and further ingrain inclusion in our culture. Some of these initiatives are housed within brands, and others are across the company. Among the company-wide initiatives are various Employee Resource Groups (ERGs) and our highly anticipated annual Global Inclusion Week. Our company calendar also reflects our celebration of numerous heritage months, including Asian American and Pacific Islander Heritage Month, Black History Month, Hispanic Heritage Month, Women's History Month and Pride Month.
Annual Global Inclusion Week
Sponsored and produced by the Office of Global Inclusion, Inclusion Week is a multi-day event of informative, immersive and interactive sessions featuring external and internal speakers, designed to spark thoughtful dialogue on diversity, inclusion and belonging. The event, which leverages the combined talents of ERG members, started in 2018 in the U.K. and expanded to the U.S. and across our international offices in 2019. In 2020 the celebration was held across our merged company for the first time. Employees participated virtually due to the COVID-19 pandemic.
---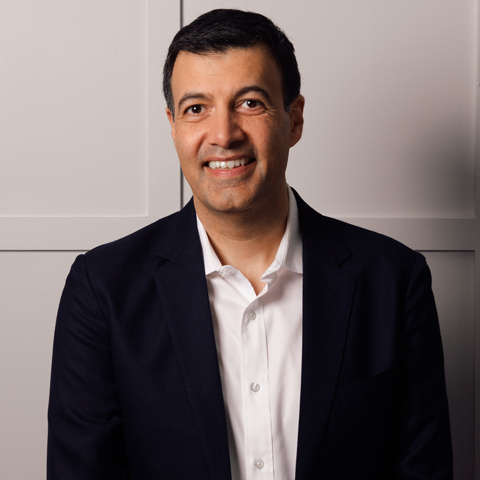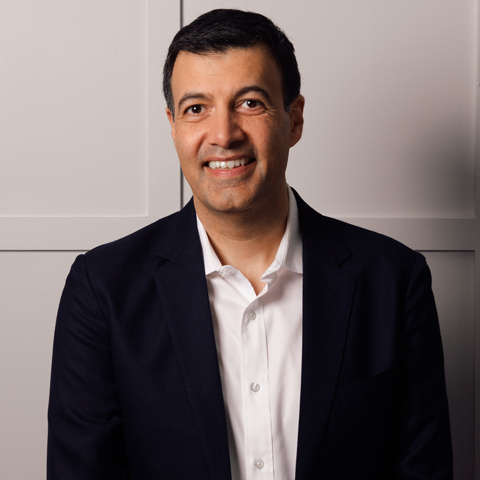 "As one of the largest content companies in the world, not only do we have the opportunity to make a difference with our words and actions, but we also have the responsibility to do so. This means having honest conversations about the diversity of our teams, making corporate and financial commitments to improve representation in our programming and productions, using our platforms to raise awareness of the issues that matter to underrepresented communities and staying accountable on our collective journey to drive change and create a more equitable world—both inside and outside our organization."

Naveen Chopra

EVP, Chief Financial Officer
---
Embodying the spirit of diversity and inclusion, our global Employee Resource Groups (ERGs) provide a forum for employees to flourish personally and professionally while offering direct business support to all our brands. More than 50% of our workforce are members of these employee-led groups.
ERGs
AMP (Asian American & Pacific Islander Media Professionals) ERG focuses on the AAPI experience through professional and personal development opportunities, cultural activities, networking events, and community projects.
BEAT+ (Black Employees Achieving Together) ERG focuses on advocating for and enhancing the experience of its Black employees. It aims to celebrate a culture of inclusion by cultivating and developing leaders, being a talent incubator and partnering with allies to create a community that showcases ViacomCBS as a workplace of choice that champions diversity.
Fusion ERG champions cultural diversity and representation in the workplace by providing a diverse lens for employees and business divisions through cultural events, safe spaces, and community projects.
ParentHood ERG provides a flexible support network, open dialogue, practical tools and resources, and educational events to empower parents and caregivers in creating a healthy work-life experience while amplifying their professional excellence.
Proud ERG enriches the professional and personal development of LGBTQ+ employees and allies, champions community, key causes and an inclusive culture, all while serving as an LGBTQ+ resource for the company.
Rise ERG creates an inclusive global community that activates, connects, and develops early-to-mid career employees and allies.
Somos ERG promotes belonging through community engagement, leadership development and organizational initiatives to increase the representation of Latinx and Hispanic employees.
Women+ ERG is a community rooted in mentorship, education, programming and philanthropic endeavors, and provides the steppingstones to achieve higher personal and professional business goals for women and allies.
---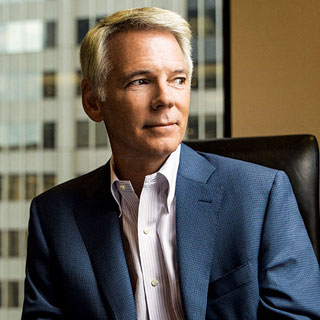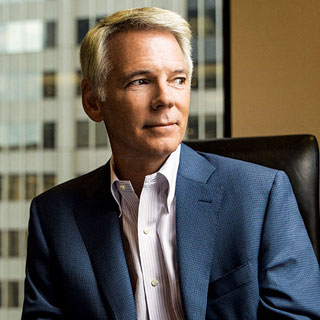 "Sports have always had the ability to unite and bring people together, even in the most difficult of times. At CBS Sports, we are proud to share ViacomCBS' strong belief that diversity and inclusion is integral to creating meaningful change and opportunities for all of our employees. That change starts with having substantive conversations with our employees. We need to listen, learn and understand the various perspectives and experiences of our colleagues in order to make a significant impact and enact change. Creating a united workplace where everyone feels included and heard and is afforded equal opportunities is our biggest priority."

Sean McManus

Chairman, CBS Sports
---
COLLABORATING WITH OUR PARTNERS
From content to causes, from employee development to diversifying our suppliers, we recognize the importance of partnering with organizations and content creators around the globe. We have a history of working with organizations and people who share our commitment to diversity, inclusion, equity and belonging.
Our list of partners grows every year, and in 2020 we added important and impactful social justice and anti-racist organizations such as Color of Change, inked an agreement with 21CP Solutions for consultation services for our teams writing crime, police and legal drama series, and announced stronger ties with the NAACP via a major content partnership. And as businesses suffered from the economic effects of COVID-19, Showtime rolled out "Queer to Stay: An LGBTQ+ Business Preservation Initiative," a partnership with the Human Rights Campaign to support minority-focused LGBTQ+ businesses and community spaces.
In November 2020, MTV Entertainment Group launched Culture Code, a comprehensive orientation for its entire creative community, including staff, talent and production partners, that will create a communal set of values, understanding and cultural norms celebrating diversity, equity and inclusion across the Group's brands. The Group will also work in conjunction with Color of Change as well as eight other social justice organizations: The Museum of Tolerance, GLAAD, Anti-Defamation League, The Jed Foundation, MPAC, RAINN, Storyline Partners and the disability advocacy group RespectAbility. In 2019 ViacomCBS was the first entertainment company to sign the Ruderman Family Foundation Pledge to audition actors with disabilities for each new production picked up to series.
We also ensure that we have diverse business partners through our Sales and Distribution operations, and we are proud to provide platforms to showcase the work of diverse creative partners like Niki Lopez, Leslie Valdes and Valerie Walsh Valdes, Will Packer, Lena Waithe, Tracy Oliver and Tyler Perry, the prolific filmmaker with whom we have a long-term relationship.
Our commitment to equity shows up globally, and we were pleased to have signed on to Business in the Community Race at Work Charter, Disability Confident, and Audeliss and INvolve's open letter regarding Black Lives Matter in the U.K. In November, ViacomCBS Australia and New Zealand launched its inaugural Reconciliation Action Plan to further its multipronged commitment toward reconciliation with Australia's First Peoples, including in the media. In the U.S., we work with organizations that are changemakers like the Association of National Advertisers, particularly with its SeeHer campaign to accurately portray women and girls in marketing, advertising, media and entertainment. We also support organizations of varying focus, such as Congressional Hispanic Caucus, Congressional Black Caucus Foundation, GLAAD, NAMIC, and the T. Howard Foundation, as well as journalistic partners including the National Association of Black Journalists, the Asian American Journalists Association, and the Native American Journalists Association.
---
ViacomCBS Veterans Network
The ViacomCBS Veterans Network offers veteran, National Guard, and Reserve employees a forum for connecting, networking, and personal and professional development. It also provides a much-needed community and support for veterans and their family members. In addition, the ViacomCBS Veterans Network makes sure that we never forget our obligation to the more than 20 million living veterans in the United States, especially the nearly 2.6 million who nobly answered the call of service after the events of Sept. 11, 2001.
Learn more
---
Some of Our Partner Organizations
Our Commitment to Supplier Diversity
The totality of our commitment to diversity, inclusion and equity covers not just what we present on screen and behind the scenes, but also extends to the providers of the goods and services we use to make our great content, and even to the companies they contract with. From craft and security services to transportation, from makeup artistry and stunt work, to extras and electronic equipment, and every other aspect of our creative cycle, ViacomCBS is committed to ensuring that diverse suppliers, including businesses owned by minorities, women, LGBTQ+, veterans, and peoples with disabilities are considered to compete for contract opportunities within our supply chain. Our outreach efforts include active participation in conferences and events that provide direct access to diverse vendors that can service our audiences around the globe. For more detailed information, please visit the Supplier Diversity website or contact the Supplier Diversity team at supplierdiversity@viacom.com.
Supplier Diversity website
---